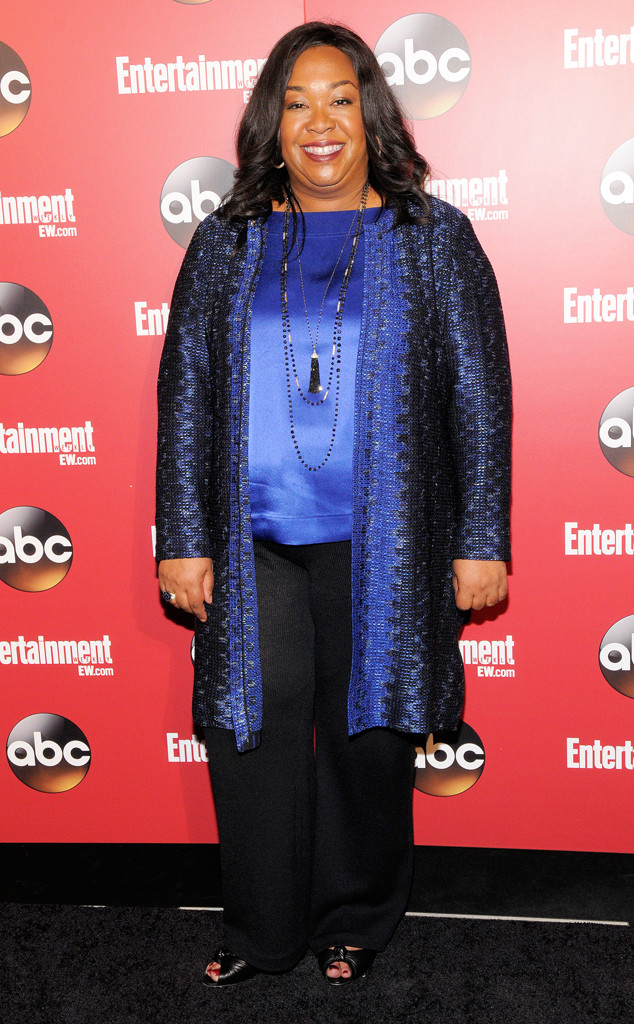 ABC/Lorenzo Bevilaqua
The New York Times wanted an "angry black woman," and it got one.
Though Viola Davis, Kerry Washington and Oprah Winfrey have openly praised Shonda Rhimes for writing complex characters for black women in primetime, Alessandra Stanley argued the opposite. While reviewing the freshman series How to Get Away With Murder, debuting this Thursday on ABC, the critic threw major shade at the TV Titan. "When Shonda Rhimes writes her autobiography, it should be called How to Get Away With Being an Angry Black Woman," she wrote Thursday.
Stanley described Davis' HTGAWM character, who is a criminal defense lawyer and law professor, as "powerful" and "intimidating."
Noting that Grey's Anatomy's Dr. Miranda Bailey (Chandra Wilson) and Scandal's Olivia Pope (Washington) "can and do get angry," Stanley argued that the 44-year-old showrunner "has embraced the trite but persistent caricature of the Angry Black Woman, recast it in her own image and made it enviable. She has almost single-handedly trampled a taboo even Michelle Obama couldn't break." The critic added that Rhimes' "work is mercifully free of uplifting role models, parables and moral teachings."