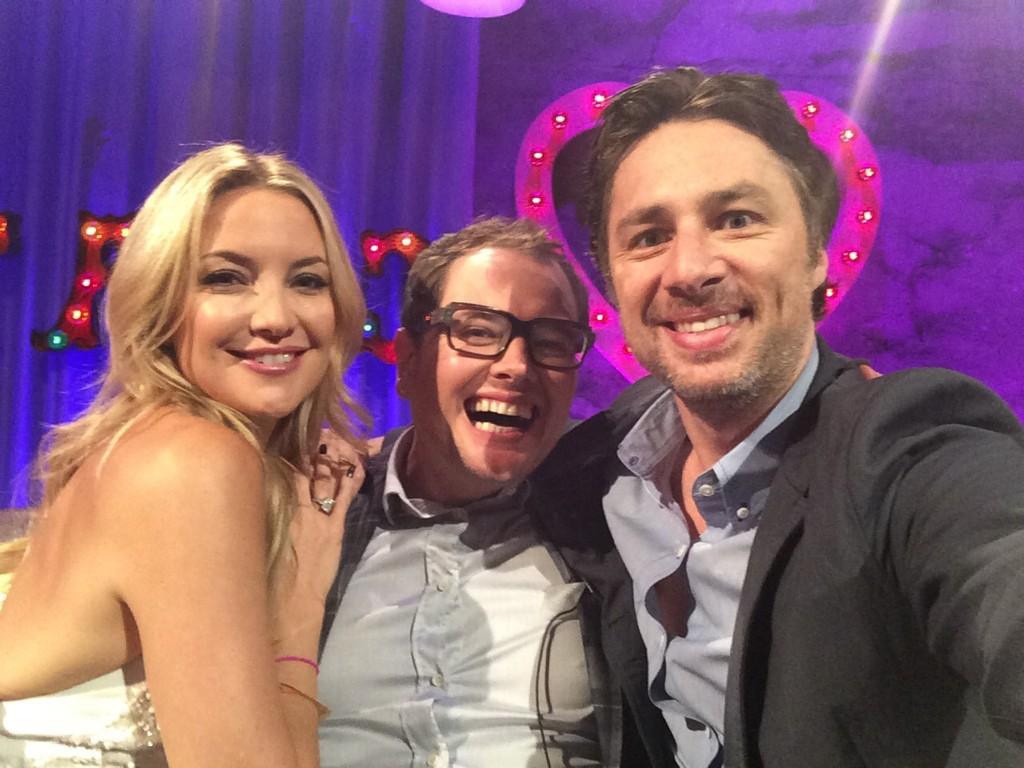 Twitter
Step aside, Haley Joel Osmont (and no, we're not talking about the recent pics of the former child star dressed as a Nazi, we're referencing his Sixth Sense days). 
Kate Hudson, along with her Wish I Was Here costar Zach Braff, stopped by Alan Carr's Chatty Man Show on Friday, and the 35-year-old stunner shared a surprising confession about herself and mother Goldie Hawn: The two "can see dead people."
Well, sort of. 
The actress clarified that, "'It is not really seeing, it is feeling a spirit. A fifth energy. I believe in energy. I believe our brains can manifest into visual things."

And while we're not really sure what that means, the blond bombshell also provided a few trusty tips for freeing your mind of unwanted phantoms. 
"When you see something, you are supposed to tell the energy what year it is and that they don't belong there," she said. 
"When your brain is freaking out on you, you may have to remind it. Why is it being dead funny?" the actress continued. 
Hudson also recalled one particularly frightening incident when she saw a "ghost of a woman with no face." 
"That was really creepy," she confessed. 
While Hudson may be in need of a real-life Ghostbuster at her beck and call, the gorgeous thesp also copped to having a "potty mouth" and admitted that her 10-year-old son, Ryder, is seriously benefitting from his mama's tendency to curse. 
"Well I have three brothers—I'm getting better with language," she admitted. "My son now is just collecting so much, because we do have a swear jar—if I throw out an F-bomb, it's $5...if it's like s--t or damn."
The Oscar-nominated actress is currently promoting the Kickstarter-funded comedy, which hit theaters in the U.S. on July 25. 
What do you think of Kate's "fifth energy" confession? Tell us in the comments!