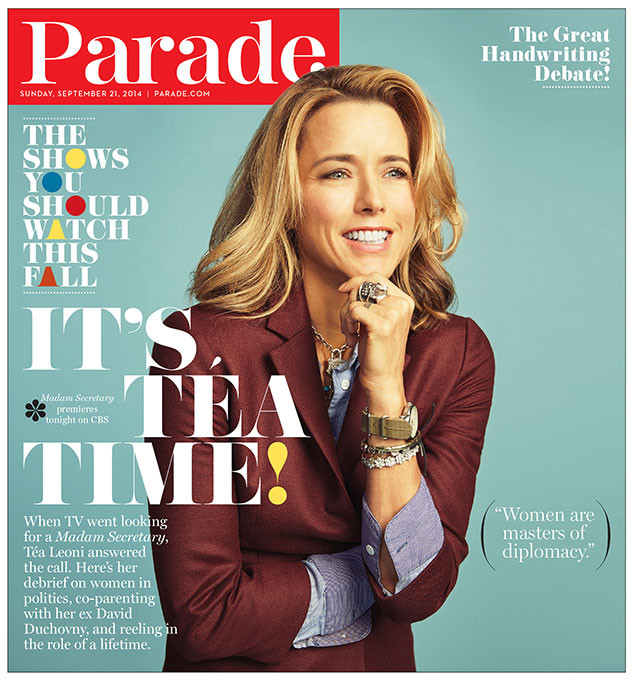 Parade
Téa Leoni has nothing but love for her ex-husband David Duchovny.
The actors initially separated in 2008, the same year Duchovny entered rehab for sex addiction. The New York City-based duo reconciled, but they separated for a second time in June 2011. Leoni and Duchovny filed for divorce in June 2014, citing "an irretrievable breakdown" as the cause for their split.
Speaking for the first time about her divorce in the Sept. 21 issue of Parade, Leoni says, "Listen, David gave me the two greatest gifts on the planet; I don't know how I could ever hate him. We've always loved each other, and we adore these kids," the star says of Kyd Miller, 12, and Madelaine West, 15.
She doesn't divulge details, as the exes want to protect their two children's feelings. "I'm not playing stupid—I understand feelings can get hurt and things can get icky. We've had our moments like that. But these kids are too important, and he feels the same way. I know it," the actress says. "He's a good guy."
Post-breakup, Leoni says her kids tried to play their parents. "There was that brief moment when the kids said, 'Oh, I can work a scam on you here and him over there,' and we were like, 'News flash—no!'"