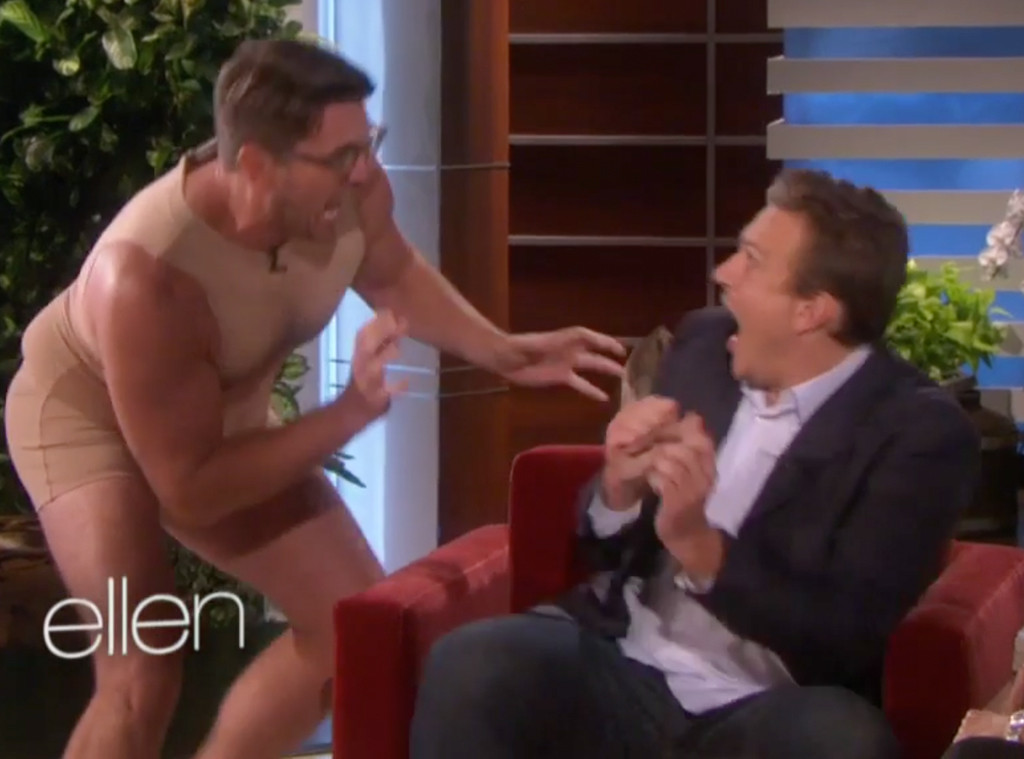 Ellen
Before we even get started: We love you, Ellen DeGeneres.
The daytime talk show host is known to prank her guests by scaring them when they least expect it, and now she's added another frightened victim to her long, star-studded list: Jason Segel.
"@JasonSegel has been naked on camera a lot. So, when he was here, I decided to scare the pants off him," Ellen tweeted with the video clip.
So how did she set it up? Well, the two were casually sitting down and talking about Segel's new book Nightmares! on today's show, which led to a discussion about him always showing his member on camera.
"Most people have nightmares about showing up to work naked, but you have been naked in every film you've ever been in, I think," DeGeneres said.
"Yeah, I'm past that," Segel responded. "No, I think my fears—I have mundane dreams about not being prepared or things like that, but I think as I've gotten older, part of what the book is about...it's not that you don't need to be afraid. The theme of the book is that it's OK to be afraid."
Meanwhile, Ellen's partner in crime, Kevin, creeps up slowly behind Jason dressed in flesh-colored spanx (or whatever that is). Ellen asked, "It is OK to be afraid, don't you think?" And boom! Kevin makes his move, Segel jumps up and screams. Success.
"Let me tell you something," Segel attempted to say while regaining his composure. "That was 100 percent genuine reaction on my part. I'm so jittery. That was a terrible thing to do, Ellen."
Watch the hilarious clip below!