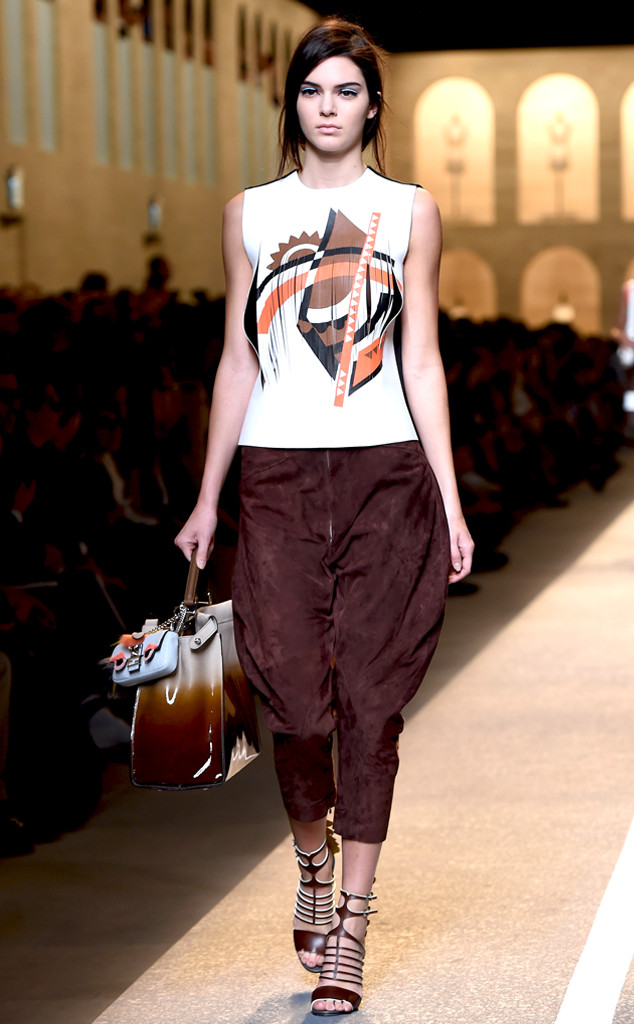 Tullio M. Puglia/Getty Images
Kendall Jenner is on a runway roll these days.
She walked in some of the biggest shows of New York Fashion Week this season, including Marc Jacobs, Diane von Furstenberg, Donna Karan and Tommy Hilfiger. And today, the 18-year-old supermodel made her Milan debut at the Fendi show.
But, allegedly, Kendall wasn't exactly given the easiest time by some of her fellow models. According to a tabloid report, during NYFW last week Kendall was bullied by a few of the other girls who felt it was unfair she was walking in the show.