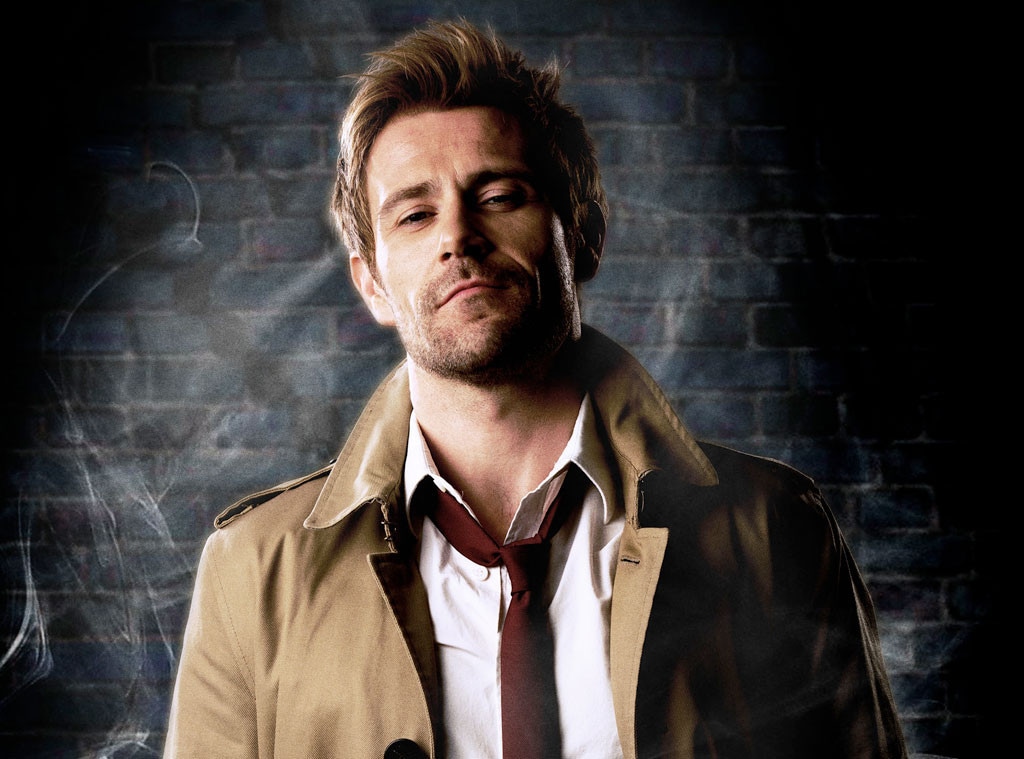 Quantrell Colbert/NBC
Get ready to fall in love with Matt Ryan.
Ryan stars as John Constantine on NBC's new fall show, Constantine, and he's pretty much the absolute perfect choice to play the sarcastic, dangerous and doomed master of the dark arts.
When NBC announced that it was getting into the comic book show game like every other network, fans of DC Comics popular series Hellblazer were psyched to find out that the peacock, partnered with Warner Bros. TV, was moving forward with Constantine, a show based on the comic book character at the center of the franchise. But we all knew that casting the complex and enigmatic lead role of Constantine would make or break the entire show. (Don't even get us started on Keanu Reeves' version of Constantine. Just don't.)
So thank goodness NBC found Welsh actor Ryan. In the pilot alone, he managed to infuse the fan-favorite character with the right balance of confidence and bravado mixed with self-loathing and grief that make up who the complicated character is.
You see, Constantine has had a rough time when the pilot picks up. Like so many times in the comics, he failed to save someone close to him, and the knowledge that their soul is currently doomed to hell for eternity because of a mistake he made is eating him up inside. But he hides his inner turmoil, covering it up with snarky comments and sarcastic jokes in his signature deadpan humor any chance he gets. He's tired of his job as a supernatural detective and protector, and yet he knows he has to do it for the greater good. He's trapped in this life, doomed in his own way.
With any other actor, Constantine would have ended up feeling like yet another reluctant hero, or just a chance for some good-looking actor to brood in a campy supernatural adventure. But Ryan pours so much emotion—pain, hope, regret, grief, desperation—into the titular character that you feel what he feels. You're hooked from the moment you look into his world-weary eyes.
You want to save him just this once, instead of having to watch him save others time and time again. When he finds out there might be a chance at redemption for himself, your heart soars. He takes you with him as Constantine is forced to endure an emotional roller coaster so wild even the toughest daredevil would never want to ride.
And no spoilers here, but during the big fight scene at the climax of the pilot episode (which has been changed in a major way since pilots were first released), Ryan shows off his acting chops in a way that's almost eerie. Trust us when we say you'll see Ryan in a whole new light by the end of the hour.
And the way he pulls off the iconic trench coat, white button down shirt and blue tie? Yeah, we ain't mad at it.
Constantine premieres Friday, Oct. 24 at 10 p.m. on NBC.