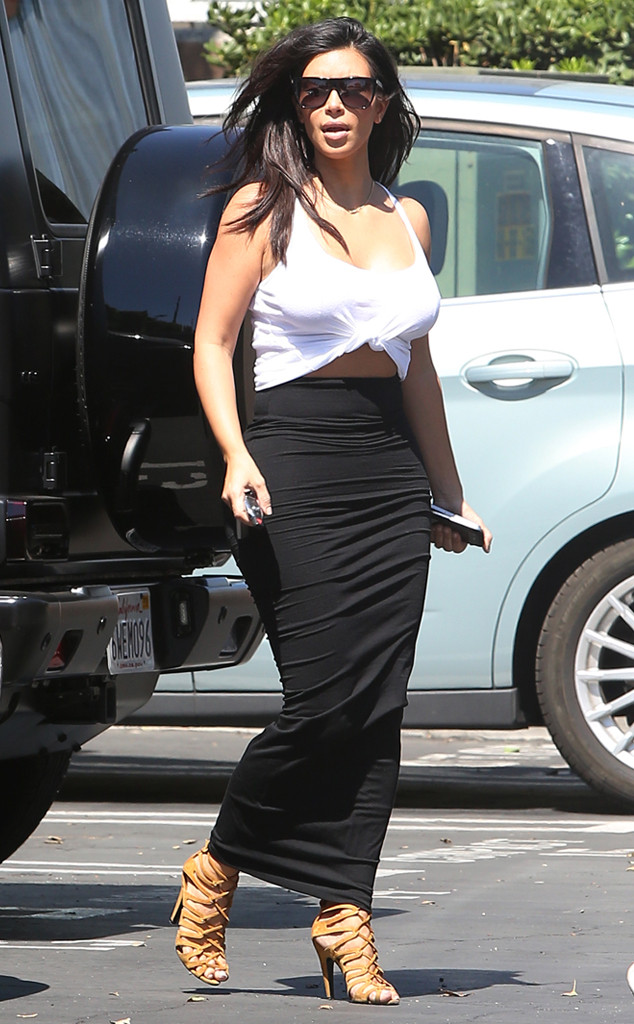 INFphoto.com
Let the heatwave continue!
Despite unseasonably warm temperatures throughout the Los Angeles area, Kim Kardashian decided to step out Wednesday in an outfit better suited for a cooler afternoon.
The 33-year-old sported a low-cut white top perfect for a sizzling forecast. She even tied a knot at her waist for that signature Kardashian touch.
But things quickly got toasty when she worked a figure-hugging, high-waisted black skirt that landed at the top of her feet. That can't be comfortable for 95 degree plus temperatures, right?
She completed the look with strappy brown heels, large sunglasses and her beloved iPhone.