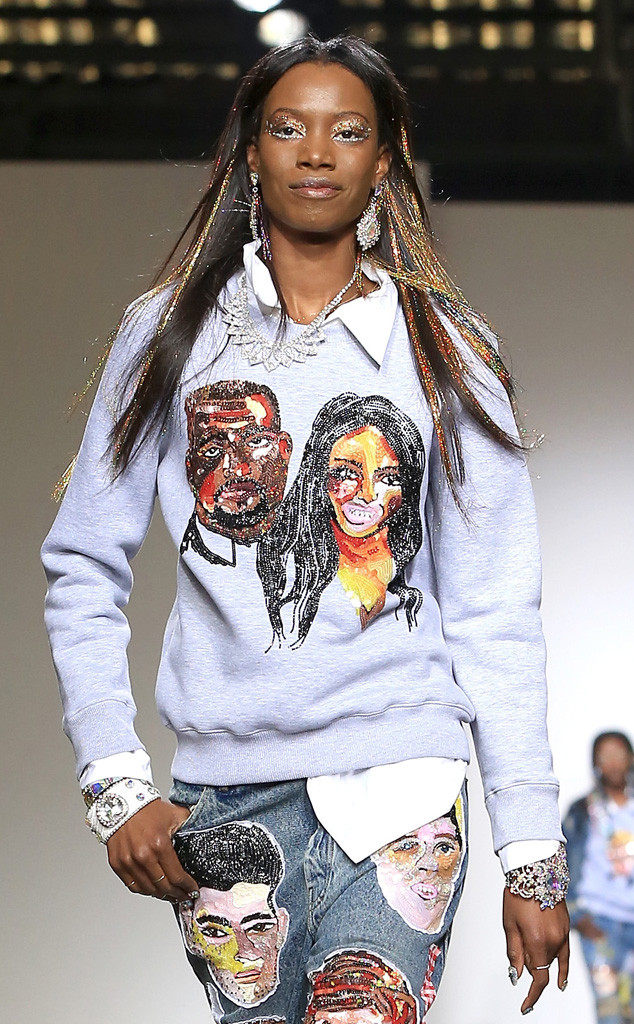 John Phillips/Getty Images
It seems Kim Kardashian and Kanye West are literally everywhere these days. From Australia to Los Angeles and now the couple even made an appearance during London Fashion Week.
Well, OK technically Kimye weren't actually at the Ashish show on Tuesday, but their likeness did show up on a bedazzled sweatshirt.
Oh, and they weren't alone! The famous couple was paired with jeans emblazoned with the mugs of Harry Styles, Zayn Malik, Niall Horan, Liam Payne and Louis Tomlinson aka One Direction.