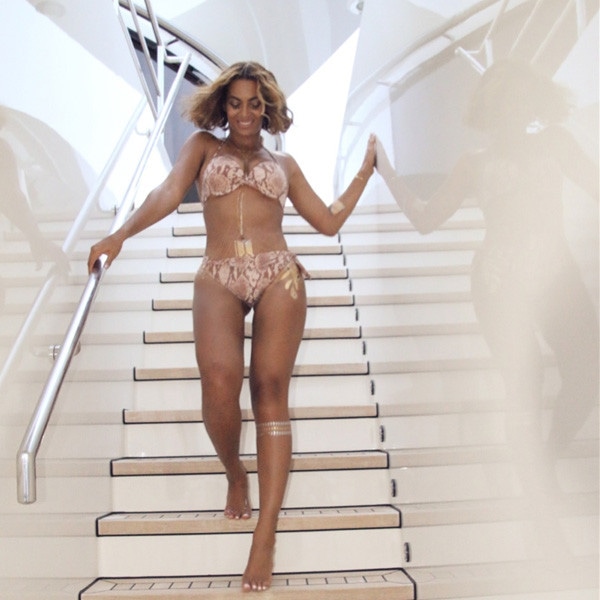 beyonce.com
Beyoncé is once again being accused of editing her body in her own photos.
The singer's latest snafu appears to be in one of the pics of her walking down a staircase in a bikini while aboard a yacht last week.
There's no question that Bey's body is on point regardless of any Photoshop magic, but if you look closely enough, you can see that one of the stairs is tilted.
Which only begs the question: Did Bey really edit her inner thigh in the snapshot? And if so, why?!
This isn't the first time that she's landed in the headlines for touching up her personal pics.
Earlier this summer, Yoncé's thigh seemed slimmed down in an image of herself enjoying some downtime with Jay Z.
Members of the Bey Hive immediately noticed that her cellphone, which was front and center in the shot, seemed curved on one of the sides.
And several months before that, the "Drunk in Love" singer was accused of widening her thigh gap in an image of her golfing in a bikini.
Of course, Bey and her camp have yet to address the speculation, but the singer continues to proudly post photos of herself in an array of revealing outfits from all different angles.
It seems like it's only a matter of time before fans catch yet another possible Photoshop fail.