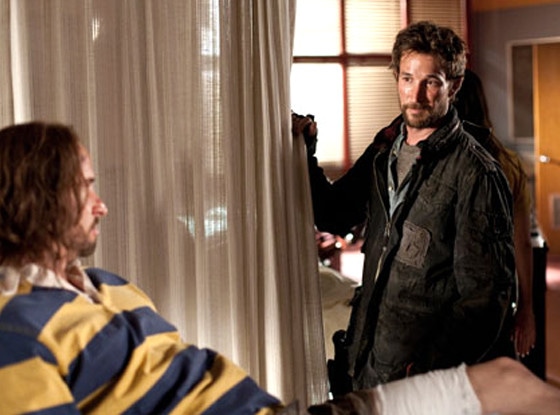 Ken Woroner/TNT
Tragedy struck the set of Falling Skies.
A security guard died Monday night while on the TNT drama's set in Vancouver after he was struck by an unattended truck that rolled down a slope, a source tells E! News.
The name of the crew member has not been released, but Scott McCloy, a spokesman for WorkSafeBC (the province's worker's compensation board), told The Hollywood Reporter on Tuesday that the fatal incident took place at around 8:30 p.m. Monday in Burnaby.
"The truck rolled backwards down the slope and caught the deceased worker between the tailgate and a tree," McCloy said. The incident is being investigated by local police and the Royal Canadian Mounted Police.
Meanwhile, Falling Skies has halted filming.