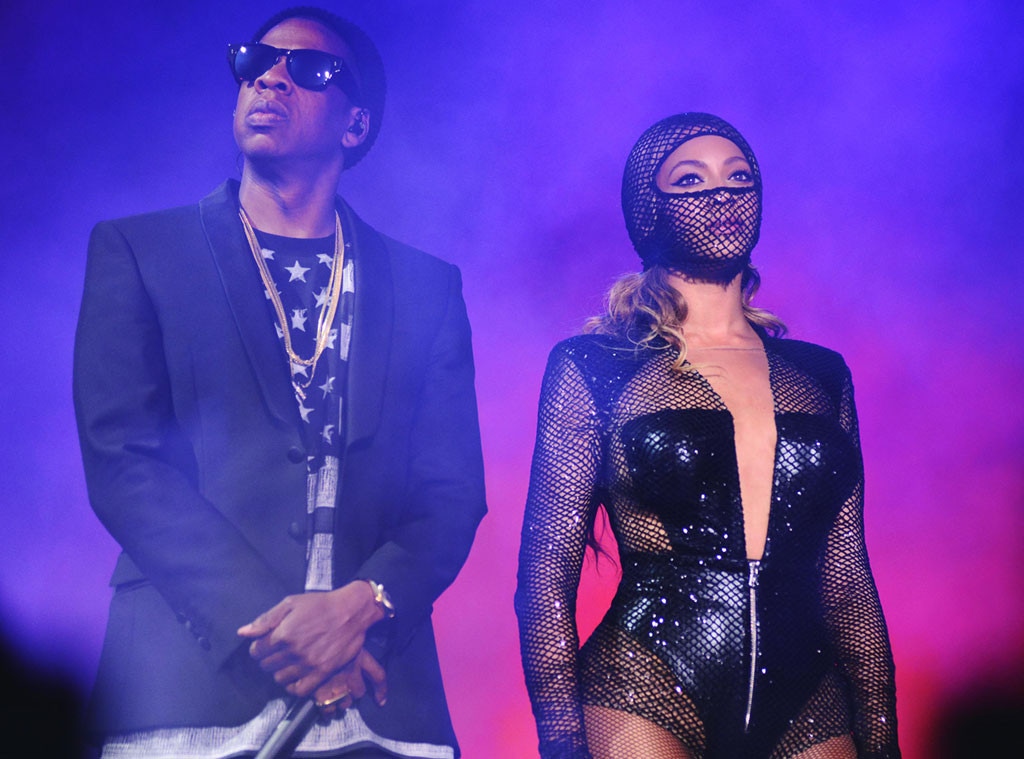 Mason Poole/Invision for Parkwood Entertainment/AP Images
Our ears are doing a happy dance right now!
It looks like Beyoncé and Jay Z are teaming up do create something special together, making practically every fan of the power couple giddy with excitement. Karli Henriquez, Vice President of Pop Programming at Dash Radio, tells E! News the married musical pair are joining forces to put together a "huge" new album.
Dash's DJ Skee broke the news on-air after getting word on the collaboration from sources close to Bey and Jay's camp, adding that the album is set to be released in late 2014 or early 2015.
Um, what?! Start the countdown!
Obviously, we can't help but wonder all kinds of things upon the reveal: Will there be more songs like "Drunk in Love" (#surfbort)? Is this going to be another surprise release like Queen B's last album? Will there be videos? Does this mean another joint tour is going to happen?!
The exciting news comes right after the power couple wrapped their highly successful On the Run Tour in Paris this past weekend, and also shortly after there was speculation as to whether or not there was trouble in paradise.
The spouses of six years never openly commented on the status of their marriage amid reports that they're on the outs, but collaborating on an album together might do the trick to shut all of that down.
Touché.