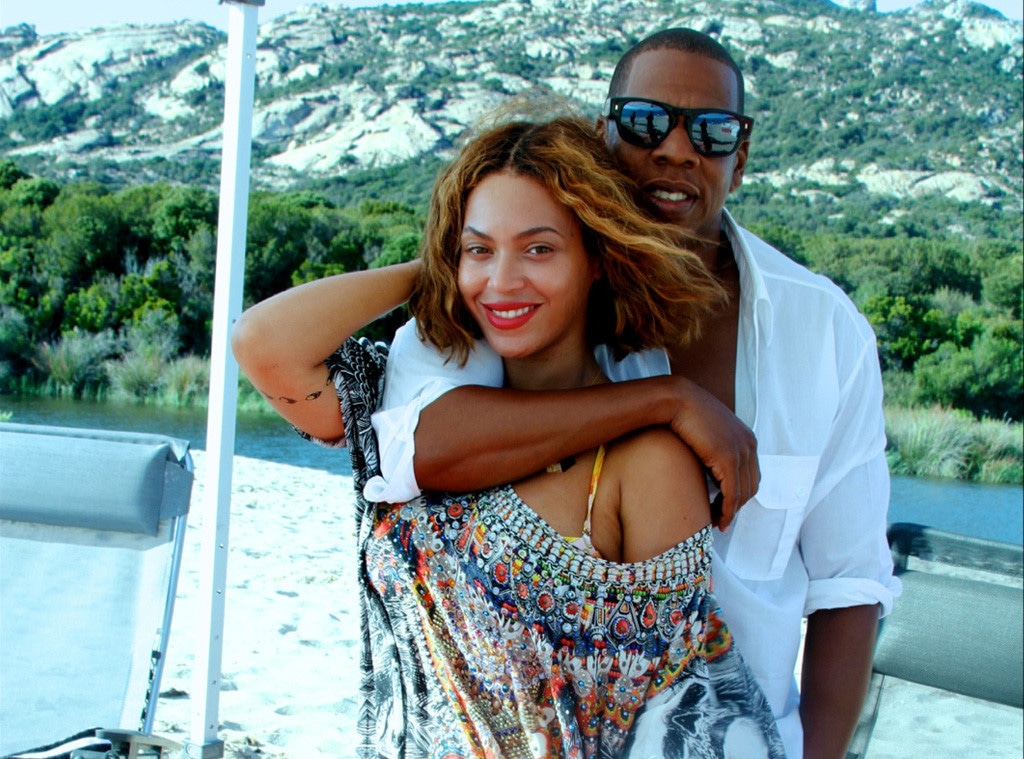 beyonce.com
Divorce rumors? Pregnancy reports?! Beyoncé doesn't like to address any of the growing speculation head-on, instead she posts very telling photos on her personal website.
Case in point? The "Drunk in Love" songstress shared numerous snapshots from her recent family vacation in Italy, where she and Jay Z, Blue Ivy, Tina Knowles and a few other lucky pals celebrated her 33rd birthday.
Bey looked as happy as can be in a photo of her posing on a beach with her hubby.
The rapper had his arm wrapped around his leading lady, who wore a colorful cover-up underneath her patterned two-piece swimsuit.
Yoncé also showed off her insanely toned figure (hello, flat abs!) in a bikini while aboard a yacht off the Italian coast in several of the pictures.
She also took a moment to pose seductively on one of the boat's balcony's and showed off her flash tattoos all across her arms and back. But really, who on Earth is looking at her temporary ink, right?
The proud mama also shared a series of snaps of her adorable daughter playing with a shovel and pail in the sand.
Blue was dressed equally as fashion forward as her famous mother, wearing a leopard-print headband and multicolored ruffled bikini.
Before taking their successful On the Run Tour to Paris this week, Bey and Jay spent several days in Italy and the South of France to soak up the last bit of summer and unwind from their hectic schedule.
They deserve it!