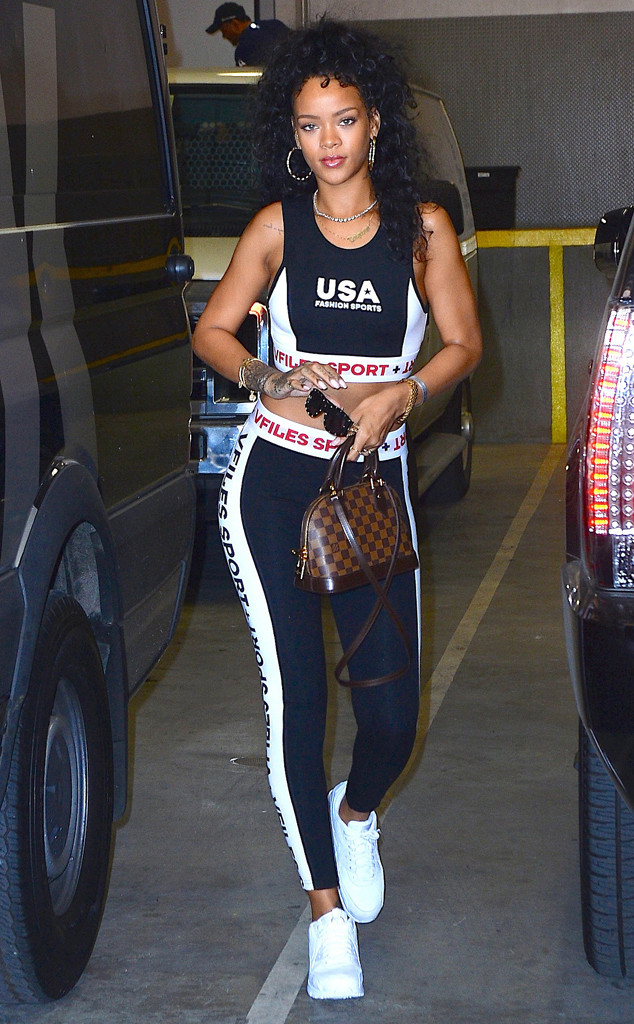 247PapsTV/Splash News
UPDATE: CBS Sports released the following statement to E! News Tuesday: "Beginning this Thursday, we will be moving in a different direction with some elements of our Thursday Night Football open. We will be using our newly created Thursday Night Football theme music to open our game broadcast."
A rep for Rihanna's label Roc Nation told E! News: "Due to the misuse and misrepresentation of Rihanna's name and participation in connection to CBS' TNF, CBS was not allowed to license and utilize the song 'Run This Town.' Roc Nation made the decision to not grant the song's usage."
______
Last week CBS pulled Rihanna's theme song from its Thursday Night Football lineup amid the Ray Rice domestic abuse scandal, and now, the singer is firing back on Twitter.
"CBS you pulled my song last week, now you wanna slide it back in this Thursday?" wrote the 26-year-old star, who was involved in a very public domestic violence dispute with ex-boyfriend Chris Brown back in 2009. "NO, F--k you! Y'all are sad for penalizing me for this."
In another, seemingly related tweet, she wrote simply, 'The audacity..."