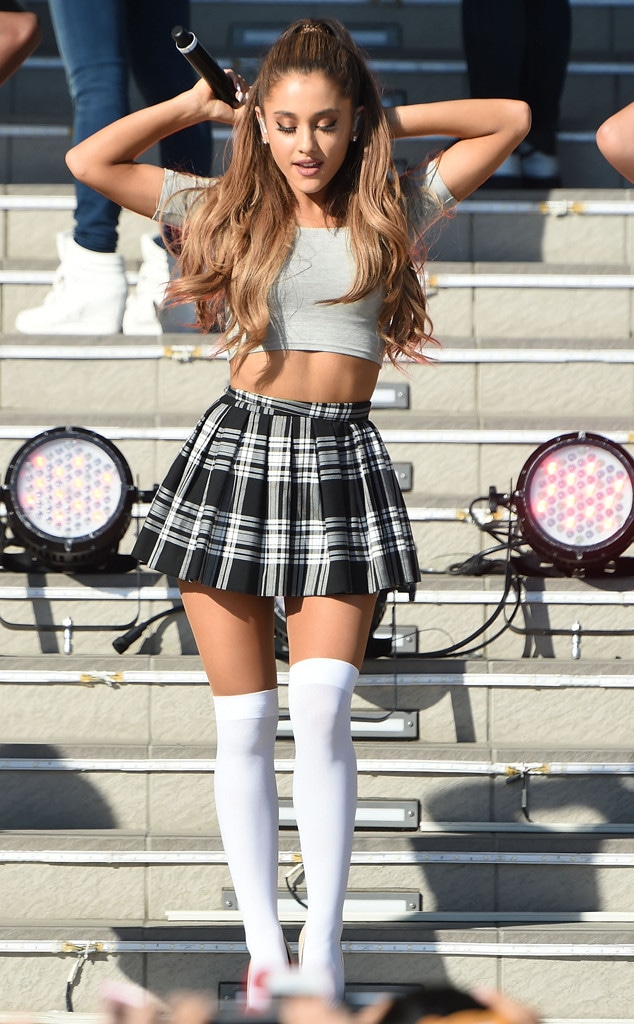 Jun Sato/WireImage
So much for pop star progress. Ariana Grande is wearing a barely updated version of Britney Spears' "Baby One More Time" style!
Is this a case of A) The "Bang Bang" singer making an homage to a fellow diva, or B) Her stylists having the same "fresh" idea as the "Ooh La La" singer's people did fifteen years ago?
We guess the answer could also be C) It's the same exact team...
We're not saying the pint-sized princess of pop doesn't look as sexy as she does adorable. The "innocent" plaid mini and heather grey cropped top combo is practically every man's fantasy, especially with those white knee highs in the mix.
Nicki Minaj and Jessie J's video costar is just playing an age-old stereotype of a school girl gone wild! But while she doesn't need to step out looking as original as Lady Gaga every day, she might want to steer clear of the exact look everyone expects her to wear...