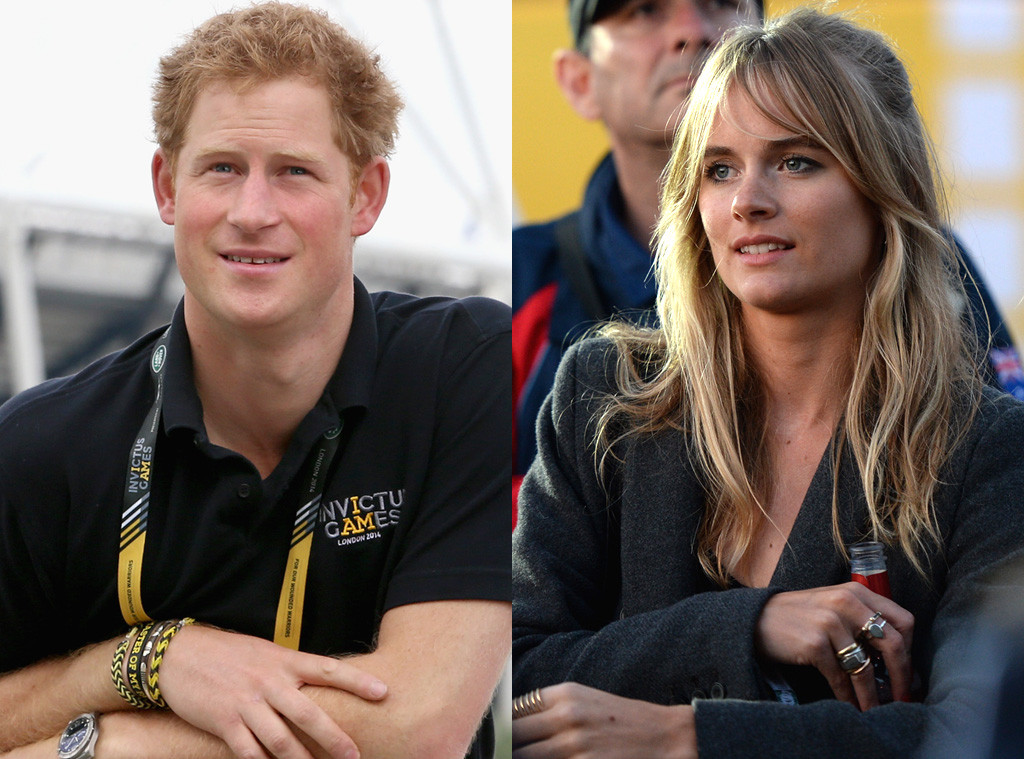 Getty Images
Happy 30th Birthday, Prince Harry! 
The red-headed royal is ringing in the milestone celebration today and Prince William's little brother surely has lots to celebrate after capping off the Invictus Games last night—an international, Paralympic-style multi-sporting event designed for wounded soldiers. 
Harry has been a champion of the sporting event since announcing its creation in March, saying that he hopes the games will "inspire recovery, support rehabilitation and demonstrate life beyond disability." Back in January, he transferred from being an Army helicopter pilot to an army staff officer position in London and has since admitted that the Invictus Game prep became his "full-time job."
But the jam-packed crowd could clearly see that his hard work has paid off when he took to stage to congratulate the athletes and deliver a message from his grandmother, Queen Elizabeth II, during the closing ceremony on the eve on his 30th birthday. But before we get to his comments we must make note of one very familiar face in the crowd—Prince Harry's ex Cressida Bonas, who was spotted all smiles at the event where she came out to support her former flame. 
The 25-year-old actress looked fashionable and chic in a pair of black leggings and a long trendy jacket which she teamed with a pair of short black boots. She seemed in good spirits as she sipped on an adult beverage and chatted with friends—including Princess Eugenie, who actually introduced the blond beauty to Harry—appearing relaxed and comfortable, despite being in the presence of her ex (the two pulled the plug on their nearly two year romance back in April). 
Meanwhile, Sunday's closing ceremony, which was held at London's Queen Elizabeth Olympic Park, began with a heartfelt letter in which the Queen congratulated the athletes for their achievements. Harry read the Queen's personal missive from the podium, beaming in front of a crowd of more than 25,000. 
"Prince Philip and I send our heartfelt congratulations to the organizers and supporters of this competition, and most importantly to you men and women of the Armed Forces who have overcome great adversity just to take part in these Games," Harry began, on behalf of his grandmother. "As I have followed the competition over the past four days, I have been deeply moved by your courage, determination and talent. All of you have used the power of sport to enhance your own recovery and to raise wider awareness of the enormous challenges faced by wounded veterans.
"The success of these games can be measured not by medals won, but by the renewed sense of purpose and confidence in your abilities that you have gained," the letter continued before concluding, "I send my warmest good wishes and congratulations to you all." 
Additionally, in his own speech, the 30-year-old royal said that the Invictus Games, which have been his brainchild "have shone a spotlight on the unconquerable character of servicemen and women and their families – their invictus spirit."
"On the birthday side of things, I'll be chuffed to bits when I'm having a beer with Dave Henson," he added, referring to Britain's Invictus team captain and double amputee. "We turn 30 at exactly the same time, on Sunday night. We're really looking forward to being 30, both feeling quite old about it," the royal said with a smile. 
Congratulations on the first successful Invictus Games, Harry! And with that, we wish you a very Happy Birthday!