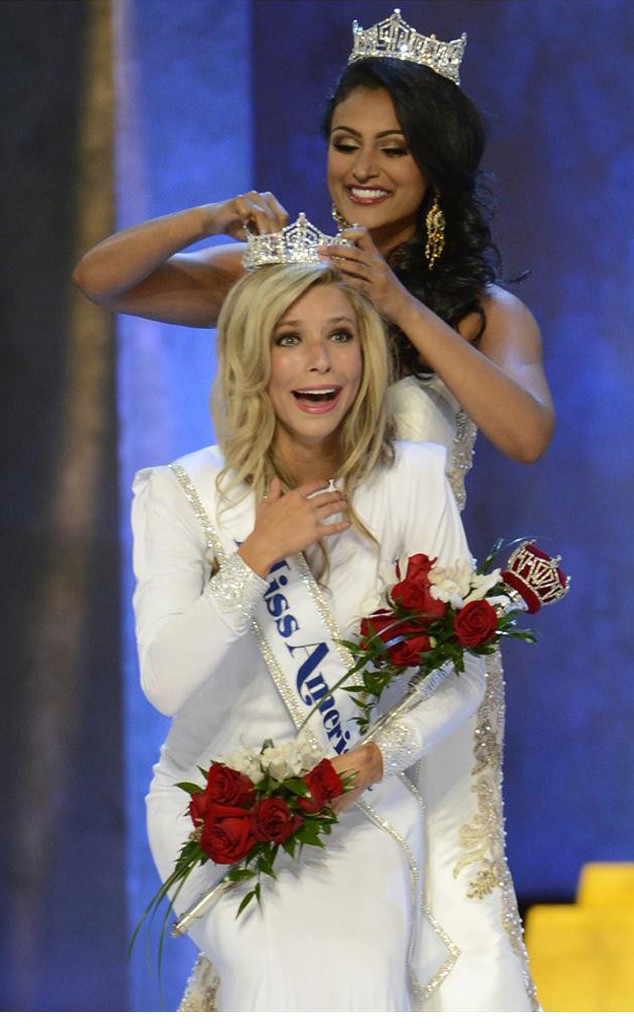 ABC
Ladies and gentlemen, meet your new Miss America!
Miss New York Kira Kazantsev wowed the judges with her beauty, talents and intelligence at Sunday night's annual beauty pageant.
As a result, the 23-year-old blond beauty walked away with the impressive title of Miss America. The win marks the third straight year that Miss New York has earned the top prize and a $50,000 scholarship.
At the beginning of the pageant, held in Atlantic City, only 15 of the 51 contestants were asked to move forward for the infamous bikini portion.