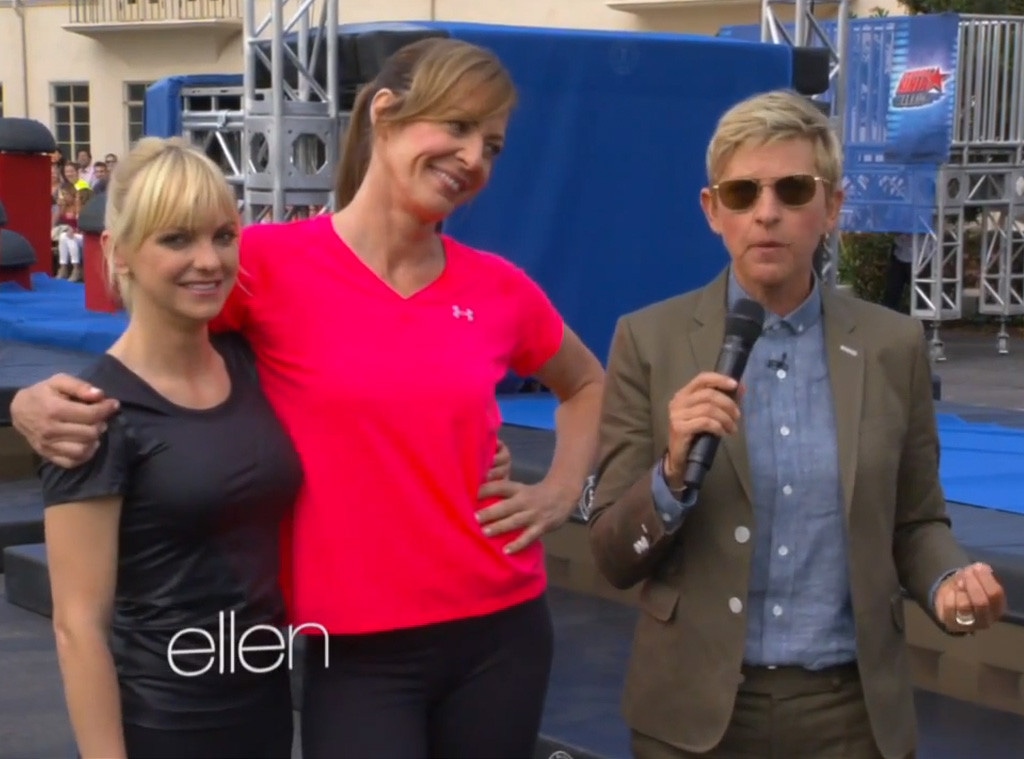 Ellen
This season on American Ninja Warrior, Kacy Catanzaro proved that women have what it takes to complete the ANW obstacle course when she became the first female to ever reach the finals.
The 5-foot-tall, 100-pound gymnast made the course look easy when huge, muscled guys over 6 feet tall have been bested by it season after season. But now she's not the only woman who's dominated the ANW obstacle course.
Mom star Allison Janney just proved that she can literally do anything by completing the insanely difficult obstacle course on Ellen, and it's the greatest video you'll watch today.
Watch the video above to see Janney kick major butt!
Not only did she complete the course like a pro, she even helped her Mom daughter Anna Faris get through the course, supporting her like a real mother would support her daughter. And she did it while simultaneously going through the obstacles herself! We don't even think American Ninja Warrior pros could do that! 
American Ninja Warrior hosts Matt Iseman and Akbar Gbaja-Biamila showed up to commentate during Janney and Faris' obstacle course run with Ellen DeGeneres, and they're rightfully impressed with how well Janney does, effortlessly breezing through the Quintuple Steps, the Cat Grab, the Dancing Stones, the Swing Jump and the Warped Wall.
"The women of Mom are dominating this course!" Iseman says.
We couldn't agree more. Come on, six Emmys and now this? Are we sure Janney isn't some kind of a superhero?