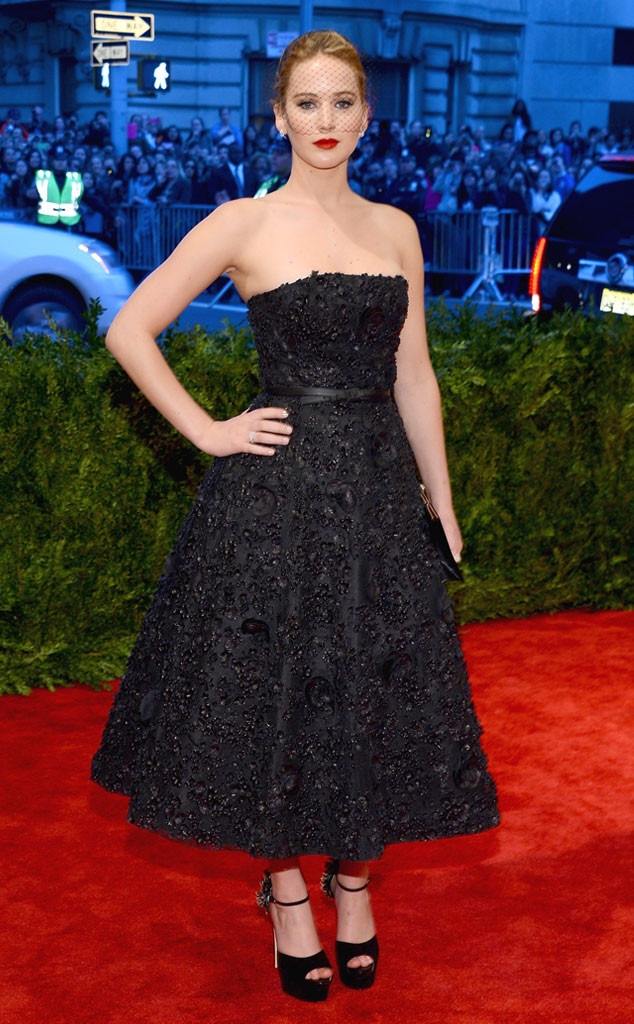 Larry Busacca/Getty Images
Everyone's favorite GIF-generating actress, Jennifer Lawrence, will be using her funny faces and red carpet antics for a good cause next year.  The Oscar winner has been announced as one of the co-chairs of the 2015 Met Gala. Joining her will be Gong Li, Marissa Mayer, Wendi Murdoch and, of course, Anna Wintour. The theme is set to be "Chinese Whispers: Tales of the East in Art, Film and Fashion."
Lucky for J.Law she is friendly with both of last year's celebrity co-hosts—Sarah Jessica Parker and Bradley Cooper—and can maybe get advice on how best to impress Ms. Wintour on the big night. You may remember Vogue's editor and chief had quite a few opinions on the proper way to meet-and-greet.
TIMOTHY A. CLARY/AFP/Getty Images
Still, we all know, rules or no rules, the 24-year-old is going to be the most entertaining part of the arrivals. Let's not forget, at her first and only Met Gala back in 2013, she managed to photo bombed SJP and even fondled the Sex and the City star's oversize headdress. So basically we can all expect a really good time come May.