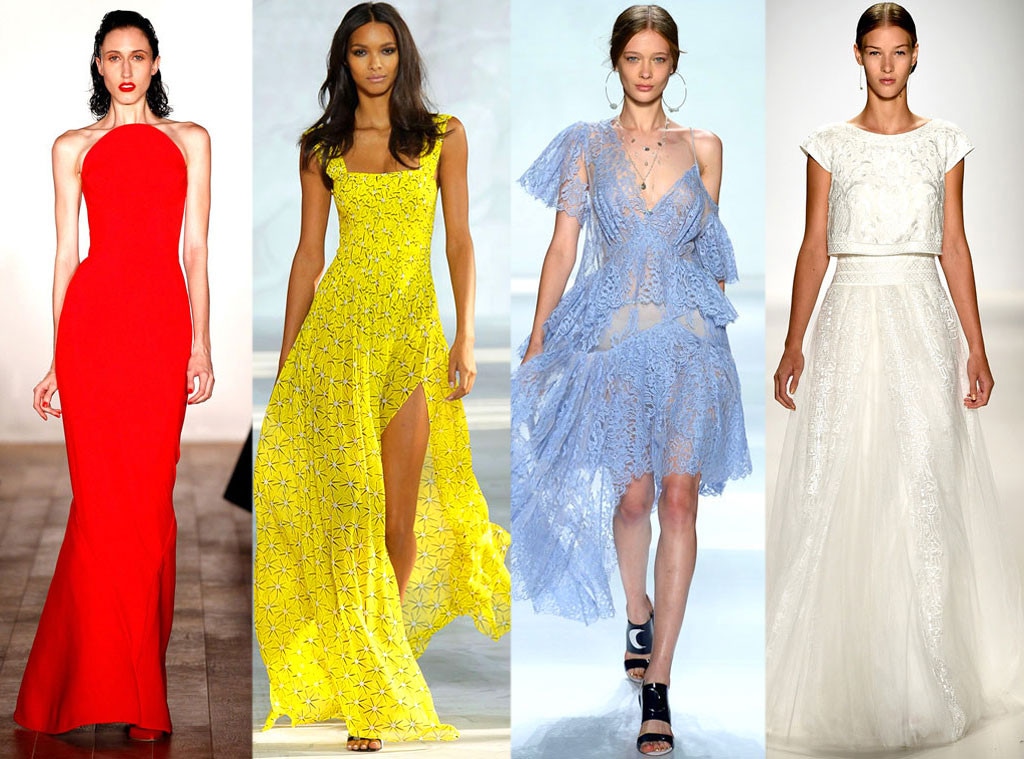 Getty Images
New York Fashion Week has just about wrapped, and it didn't take long for us to notice which colors reigned supreme on the runway.
Before NYFW got rolling, we predicted which colors would be huge on the runway. And guess what? We weren't that far off!
We guessed that shades like ice blue and lemon yellow would be popular for spring 2015, and sure enough—we saw those hues popping up all over the place.
There were also a few colors that took us by surprise, like cherry red. We love this shade, because it's perfect mix of dramatic and joyful.
Keep reading to find out all the colors that ruled the runway. 
Ice Blue
It seemed like practically every designer incorporated this cool shade of ice blue into their collections. Labels like Honor, Zimmermann and Christian Siriano embraced the chilly hue. 
Fresh White
Usually more of a summertime staple, it looks like we'll all be dragging out our LWD a little early next year. Calvin Klein, Tadashi Shoji and Jill Stuart are just a few of the designers to include ivory in their collections.
Lemon Yellow
Here comes the sun! The bright hue—specifically lemon, not mustard—popped up in tons of spring 2015 shows including Michael Kors, DVF, and Delpozo. This is the color you're going to want to nab post-winter.
Cherry Red
Red stood out like a siren at NYFW, with designers like Zac Posen and Donna Karan incorporating this hue brilliantly. This was the one color that we didn't expect to be as popular as it was for spring 2015. But we're pleasantly surprised. 
Light Rose
Not surprisingly, pink was popping on the spring 2015 runways. But instead of electric pink or a deep raspberry, this shade of light rose was the most popular.