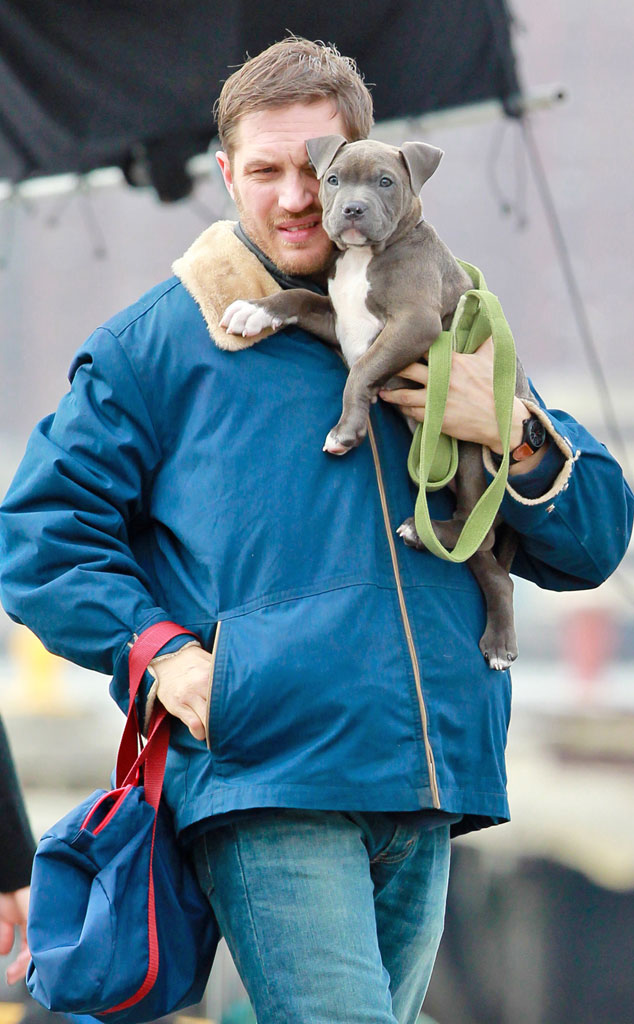 PacificCoastNews.com
What's the key to Tom Hardy's heart? Must love dogs.
The 36-year-old British actor, who played the villain Bane in The Dark Knight Rises, and longtime partner Charlotte Riley have two dogs of their own. He also helps others find homes and bonds with dogs he works with.
"Can't have any more for the moment," he said about his family pets in an interview with Vulture, which was posted on Wednesday. "And actually, they're a handful, two. But I love dogs. Like, A LOT. They're my favorite animal. Ever."
Hardy's latest film, The Drop, the late James Gandolfini's final movie, features a pit bull named Rocco. Hardy was spotted last year cuddling with one of the pups on the set of the crime drama film, which also stars Noomi Rapace and is set for release on Sept. 12.