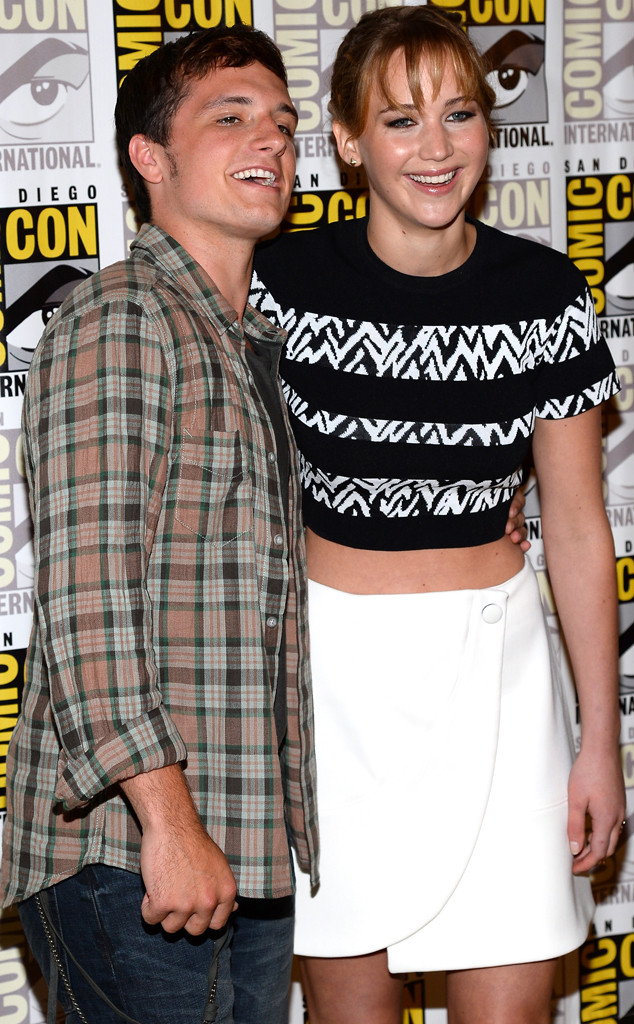 Ethan Miller/Getty Images
Josh Hutcherson is defending Hunger Games costar Jennifer Lawrence following the nude photo leak scandal that targeted her and dozens of other female celebrities.
"Actually, I haven't talked to her, but I just think all that stuff is so ridiculous," Hutcherson recently told ET Canada. "We're people too, man; we just want to live, we want to be normal people. It's not fair."
Hutcherson, who was involved in his own nude photo scandal back in 2013, went on, "I think everyone has their own way of getting through it. It's something you obviously don't want to happen to you and its really unfortunate that it happens but, I don't know. I hate the way the world sort of views those sorts of issues. It's really, truly not fair."