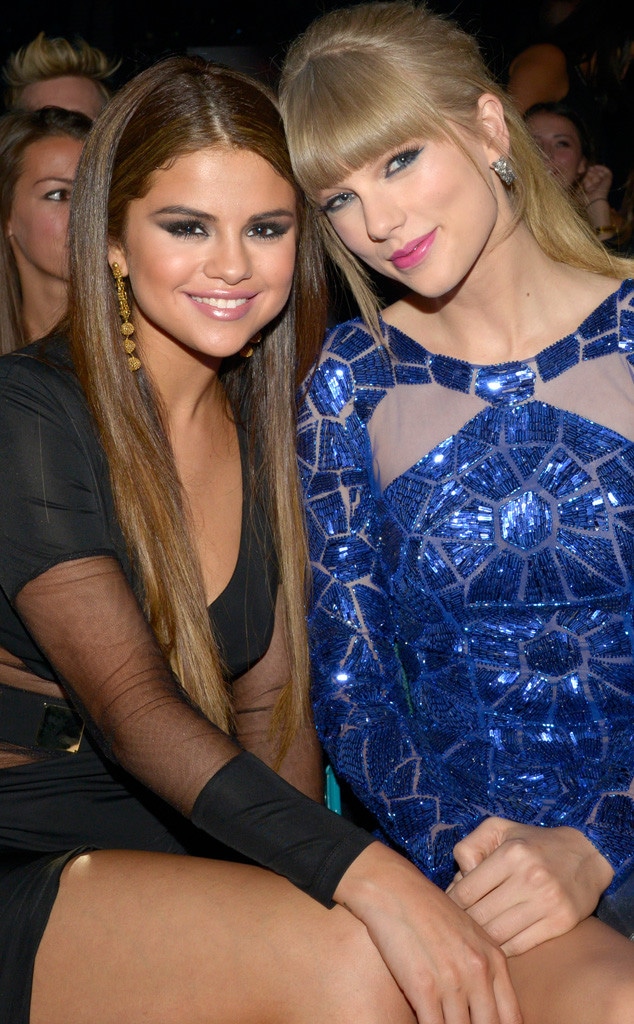 Michael Simon/STARTRAKS PHOTO via ABC
Ever wonder what really went down between Taylor Swift and Selena Gomez? Well, the now former country crooner is here to set the record straight. 
And the answer is...absolutely nothing. 
In her recent revealing interview with Rolling Stone, the 24-year-old pop star doesn't hold back, dishing on her drinking habits in addition to admitting that she's never been in love while also revealing that she and her longtime pal have never had beef. 
"People think they have my relationships all mapped out. There were all these blogs, like, 'Are they feuding? Are they fighting?'" she says of her highly publicized friendship with the "Come & Get It" cutie, with whom she reportedly had a falling out due to Gomez's on-again, off-again relationship with Justin Bieber. "Meanwhile Selena and I would be on the phone that night, laughing about it. We let them have that one."
Back in March, a report surfaced claiming that the Grammy-winning artist is distancing herself from her bestie because she disapproves of Gomez's meetups with the troubled pop star. However, a friend of Swift's told E! News at the time that she "has not cut her off," adding that Taylor thinks of Gomez like a little sister and will always be there for her. 
Still, that doesn't mean Ms. Swift approves of J.B. During a press conference for the 2013 Billboard Music Awards in Las Vegas, a media member asked the "I Knew You Were Trouble" singer what she thought of Bieber winning the Milestone Award, to which she swiftly answered, "Can we have another question?"
Point taken. 
Meanwhile, Selena and Taylor both continue to sing each other's praises and it seems that their friendship has stood the test of time. 
"Taylor's amazing," Selena gushed of her pal back in 2012. "She's so smart and sweet and humble—and she's way more successful than I am! So when I see her after everything she's been through and she just wants to go home and bake cookies with me, that to me is awesome." 
"It's been the longest one I think either of us had really," the "Red" singer told E! News exclusively in May when asked to reveal why her friendship with Gomez is so special. "When your life changes and you become thrust into this really strange whirlwind where what your life is is different from what other people think your life is. And your life is commented on and your life is written about and fictionalized and all that. Both of us have kind of stuck it out and hung in there through all the different changes we've gone through."
Talk about an adorable brunette and a blonde—with one inseparable bond!