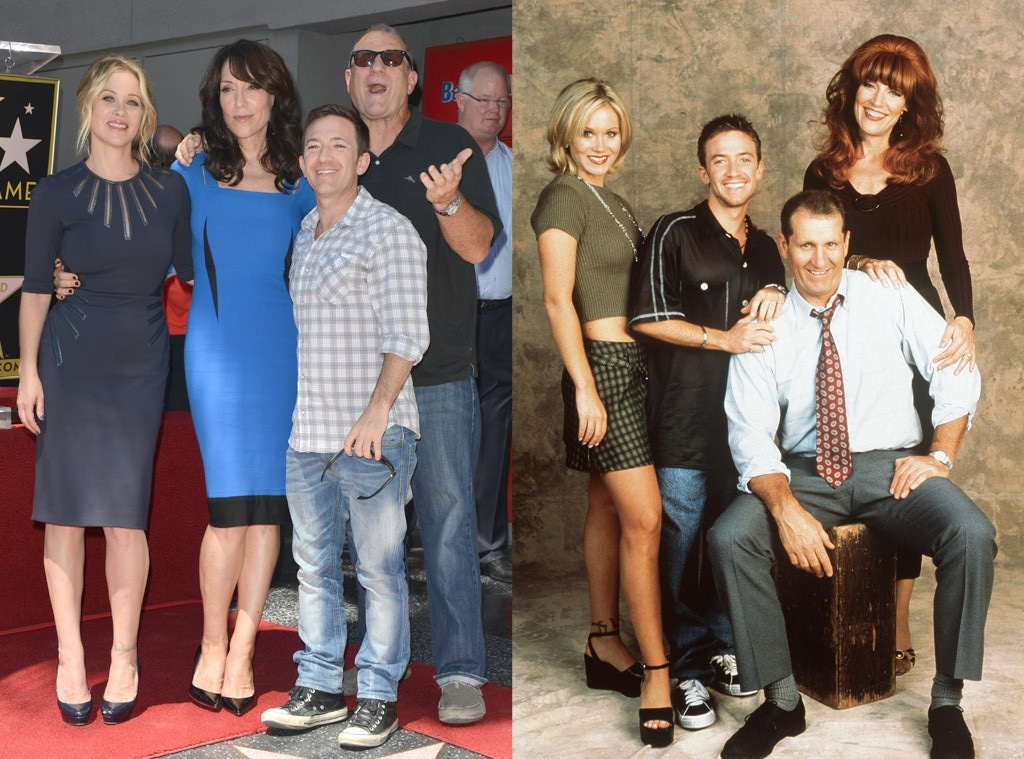 Tony DiMaio/startraksphoto.com, FOX
This Bud's for you!
And that horribly horrible pun is the way we're breaking the news to you that a Married…With Children spinoff show is in the works!
Sony Pictures Television is taking out a pitch for a new series based on David Faustino's character, Bud Bundy, sources confirm exclusively to E! News. Sony TV has not yet commented.
So far, there is no network deal in place, as pitch meetings are just beginning, but it certainly seems a promising idea...Right?
When we caught up with the whole former cast at Katey Sagal's Hollywood Walk of Fame ceremony earlier this week, Christina Applegate teased something might be happening. "We're going to do something with Dave maybe. I don't know if it will be in character," she spilled. "But I don't really know. I don't know what that's going to be. I don't know if I'm allowed to speak on that at all. So I should probably stop talking about it right now!"
[Bonus fun fact: We also hear that Dancing With the Stars heavily pursued Applegate for the current season, but she declined due to scheduling issues.]
So who else would appear in this spinoff from the cast? That remains to be seen but clearly Ed O'Neill might be tied up for a while (Modern Family is produced by 20th Century Fox studios). However, Sagal should have more free time with Sons of Anarchy bowing out this season. Maybe.
"We've talked about [a reunion] every year, but then there are so many pieces that have to be in alignment that for some reason it never happens," Sagal told us Tuesday. "But we love each other. Well, we're all working now, so it's hard to find the time!"
Looks like David Faustino has.
Would you watch a Bud Bundy show?