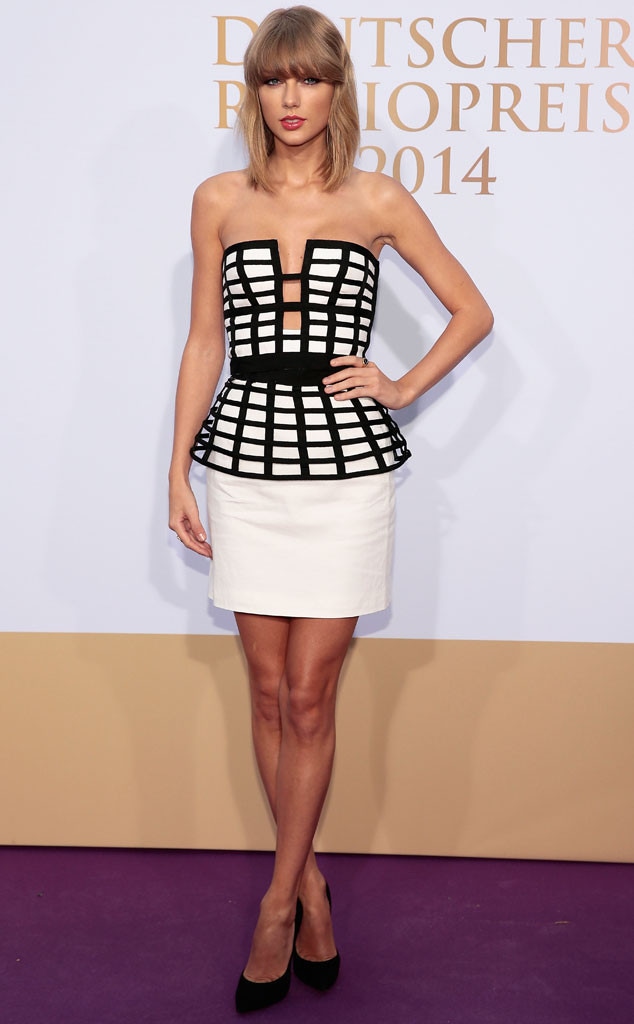 Oliver Hardt/Getty Images
Taylor Swift may sing about fairy-tale romances, but she's far more realistic about love nowadays.
"I think the way I used to approach relationships was very idealistic," she tells Rolling Stone magazine.
"I used to go into this thinking, 'Maybe this is the one—we'll get married and have a family, this could be forever.' Whereas now I go in thinking, 'How long do we have on the clock—before something comes along and puts a wrench in it, or your publicist calls and says this isn't a good idea?'"
T.Swift admits that when it comes to dating a celebrity, "You do feel a little bit like you got run over by a truck."
She explains, "You'll be riding in the car with someone and all of a sudden it comes on the radio that he bought you a diamond ring and he's going to propose. And you look at him and go, '…that's not true, right?' And he says, 'No that's not true!' can you blame me for wanting less of that?"
One of the biggest revelations the "Shake It Off" singer made was that despite her many exes, she's never been in love.
"Looking back? Not real love. Not the kind that lasts. I think that's still ahead of me—which is really exciting."
And when she's not pondering past romances, Swift is busy hanging out with bestie Lena Dunham, watching Titanic on a Saturday night at her place, and maybe weeping over Joni Mitchell. Yep, you read that right.
"When I first started drinking…I used to cry about Joni Mitchell all the time after a few glasses of wine," Swift confessed.
"All my friends would know, once I started crying about Joni Mitchell, it was time for me to go to bed."