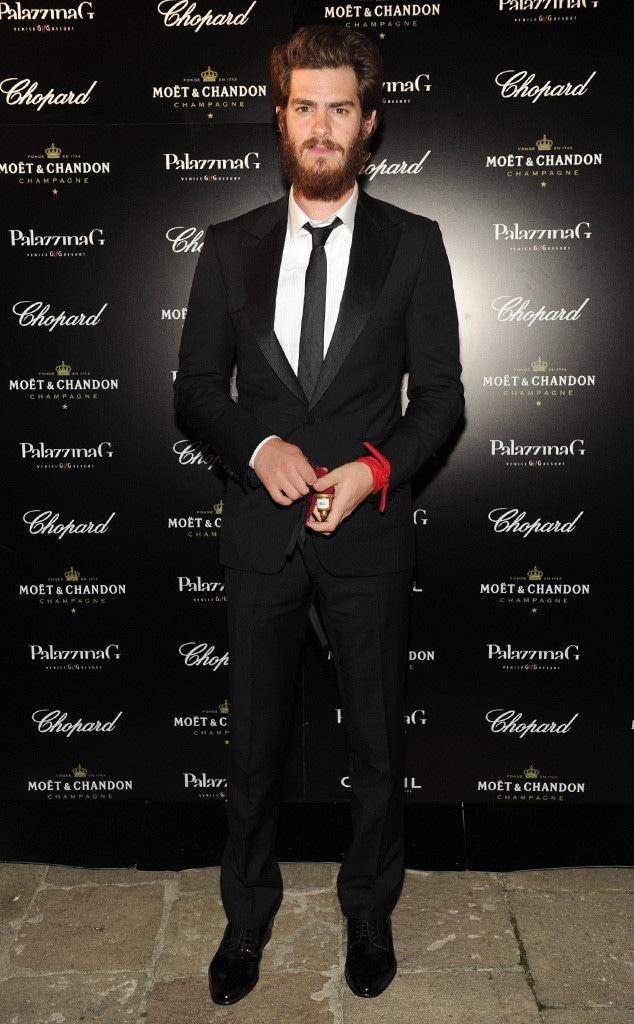 Stefano Guindani/sgpitalia.com
Ask and ye shall receive! Last week, Glamour published a think piece titled, "Why Aren't More Men in Hollywood Standing Up Against the Nude Photo Leak?" The women's magazine noted that late-night hosts, in addition to Seth Rogen, had spoken out against whomever stole the photos from the actresses. Andrew Garfield, whose girlfriend Emma Stone was not targeted, shared their sentiments Wednesday.
"It's disgusting. 'I have a right to your naked body or images that you've sent to your husband, or lover.' It's disgusting," the actor, 31, told The Daily Beast. "It's this violent, abusive violation of womanhood—of divine womanhood. It's violent, and it's misogynistic, and it's revolting, and it's another example of what this distance has enabled us to do—it's enabled us to be disassociated from each other."
Garfield continued, "There's enough awful s--t coming from it that hopefully we'll get to the point of, 'OK, wait a second.' What's scary is that we haven't reached that point yet, and there hasn't been a referendum put on it. The internet is the new Wild West. There's a guy now taking these pictures and putting them up in an art gallery. What f--king right does he have to do that? It's absolutely revolting."
This should make the 99 Homes star a little happy: XVALA has decided not to showcase leaked images of the celebrities in life-size, unaltered form at the Cory Allen Contemporary Art in Saint Petersburg, Fla. Instead, the artist's exhibit will feature self-shot, life-size images of people who willingly posed nude.
The FBI said it is "aware of the allegations concerning computer intrusions and the unlawful release of material involving high profile individuals, and is addressing the matter." Apple, meanwhile, reported that the leaked photos were the result of compromised accounts, using "a very targeted attack on user names, passwords and security questions, a practice that has become all too common on the internet."
Several victims, including Jennifer Lawrence and Kate Upton, are exploring their legal options.