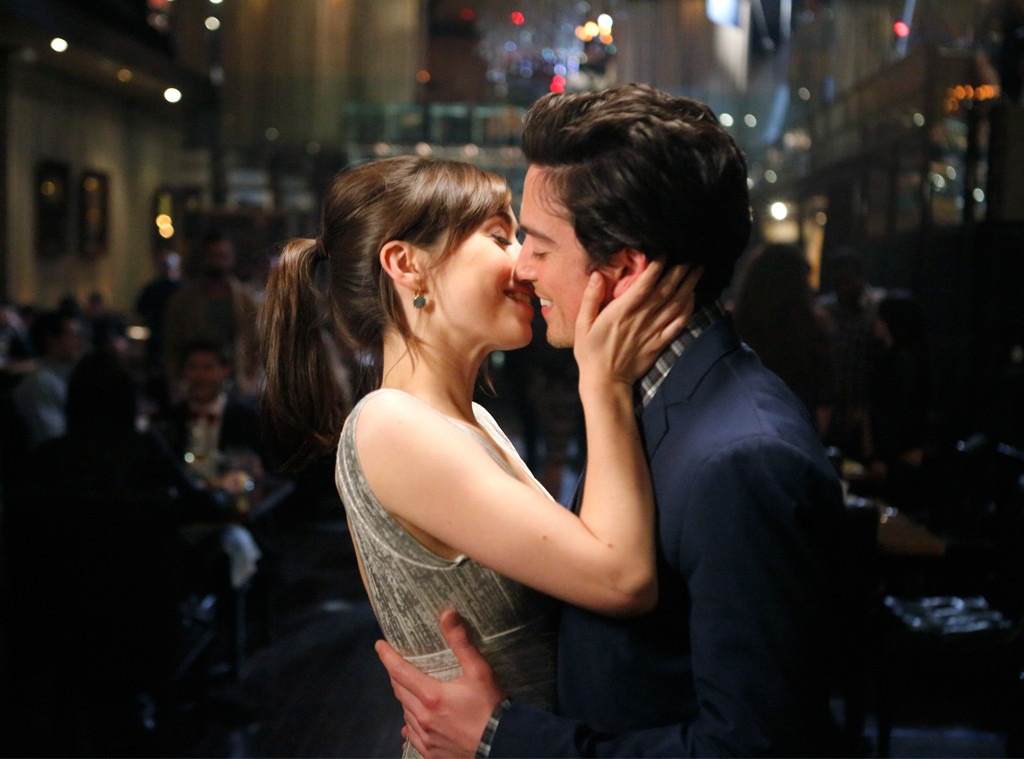 Trae Patton/NBC
You know that moment when your heart suddenly leaps out your mouth and you can't decide whether to focus on breathing or chase it across the room?
That feeling is now a TV show. It's called A to Z.
First though, a disclaimer:
We are about to say some totally cheesy things. You might throw up in your mouth a little. You might roll your eyes back so far you never see straight again. But that's OK, because we love this damn show so very much. And we…Just. Can't. Help. It.
A to Z stars Cristin Millioti and Ben Feldman as a couple who meet for the first (really, second)  time, and it takes you through their relationship, or A to Z. Or Adam to Zelda, as the case may be. 
It's charming. It's legit funny (we laughed out loud a few times). It's well written and acted. And it's hosted by Katey Segal, just to make it sort of badass, too.
But for How I Met Your Mother fans, A to Z will offer an added level of satisfaction, because those of you who were devastated by the (spoiler alert!) death of "The Mother" (Millioti) in the finale, you finally get to see her blissfully happy. And aside from good taste in casting, A to Z shares another very good thing in common with HIMYM.
"A to Z has heart," Millioti tells us, with those sparkly, huge, doe eyes that kind of make you forget anything else exists. "That's what worked so beautifully about How I Met Your Mother, is that you loved these characters like they were your family. And that's what does it. That's what makes it work."
 "It gives you that really happy warm feeling where you get kind of teary," Feldman added. "And there are lots of laughs along the way thanks to our zany friends."
Anyone who has been missing the great romantic comedies of the 90's should take an immediate liking to A to Z. And anyone who hates TV shows that drag on for way too long, can take solace in this: The love story of A to Z has a "finite ending," according to writer and executive producer Ben Queen. It's not a miniseries. It's not an event series. But Queen and his fellow writers and producers do have a plan for how the show would continue on past the first season. (Important side note: Rashida Jones is also an executive producer on this show.)
But so far, the cast hasn't wanted to know. Maybe because Millioti found out on Christmas that  she would die on HIMYM? 
For the record, we loved the HIMYM finale. But seeing The Mother glowingly happy in a great new comedy is some seriously delicious icing on that pineapple cake.
FALL TV OBSESSIONS: Each day we are counting down a new one! See what you missed so far: