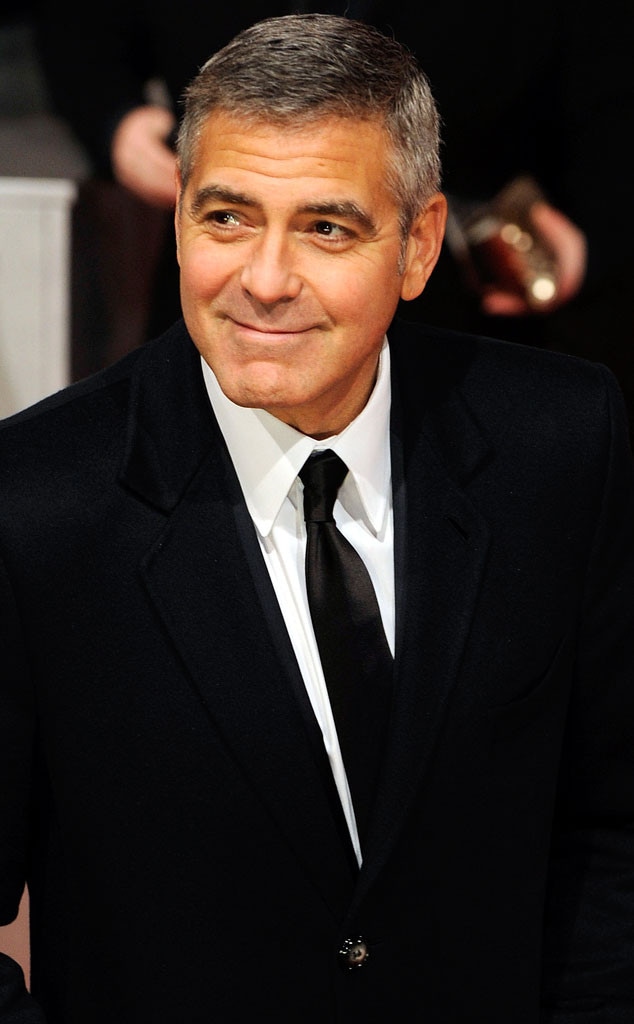 Getty Images
Is Downton Abbey welcoming Hollywood royalty? Kind of!
After taking Hollywood by storm, starring in countless huge blockbuster films and becoming one of the biggest names in the biz, ER alum George Clooney is going back to his roots to appear on fan-favorite drama Downton Abbey...but there's a catch!
E! News has learned that Clooney will guest-star in a Downton Abbey sketch scene for ITV's Christmas charity initiative "Text Santa," which will be set in Highclere Castle, the setting for Downton Abbey.
While it would be absolutely incredible to see Clooney show up in an actual episode of  Downton Abbey, this is purely a standalone film to support the charity. We are told he will not appear in any of Downton Abbey season five or the Christmas special.
But hey, we'll take what we can when it comes to seeing Clooney in a 1920s-style tux. Thank you, Santa!
The ER alum has already shot the film, which is a few minutes long. 
Clooney became a household name after starring as Dr. Doug Ross on NBC's hit drama ER from 1994-1999. After exiting the series in 1999, he made a brief cameo appearance in season six and returned once more for the final season in 2009. Clooney then went on to achieve  success in major Hollywood blockbuster movies like From Dusk Till Dawn, The Perfect Storm, O Brother, Where Art Thou?, the Ocean's Eleven franchise, and many more.
Recently, Clooney ended his long streak of bachelordom when he proposed to his girlfriend Amal Alamuddin. The actor and British attorney are expected to tie the knot soon in a ceremony in Venice, Italy.
"I met my lovely bride-to-be here in Italy, who I will be marrying in a couple of weeks in Venice, of all places," Clooney said earlier this week while accepting the Andrea Bocelli Humanitarian Award. "Amal, I love you to death and I cannot wait to become your husband."
Are you excited to see Clooney don a period costume for the Downton Abbey short film? We already know what our next desktop wallpaper is going to be...
Downton Abbey season five premieres Sept. 21 in the U.K., and Jan. 4, 2015 in the U.S.