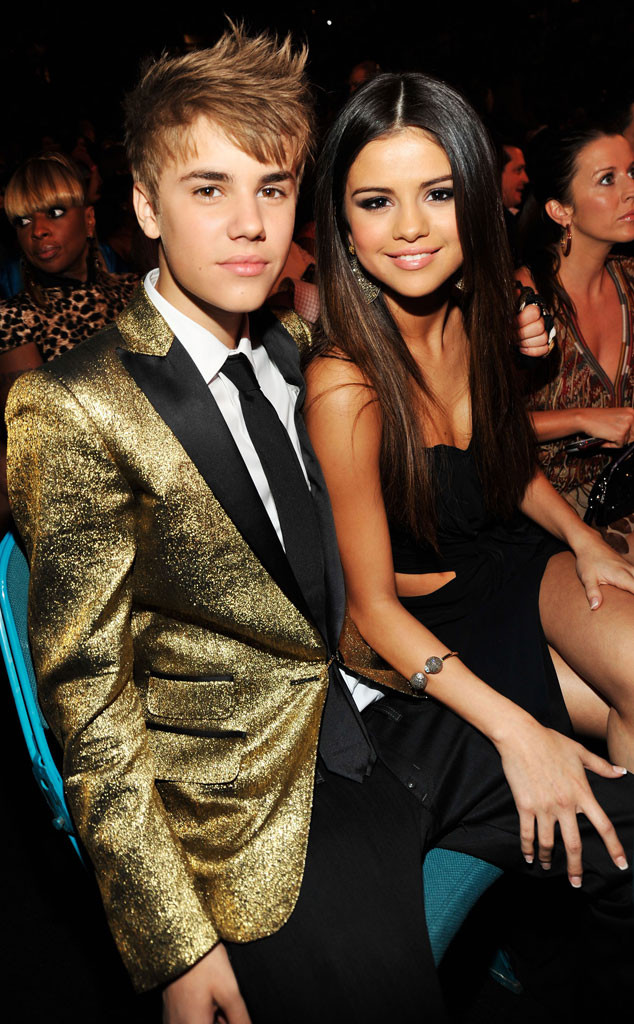 Kevin Mazur/WireImage.com
Where do they come up with this stuff?
Justin Bieber and Selena Gomez have yet to define their on-and-off relationship, but according to sources in Life & Style's Sept. 22 issue, the pop stars "held a secret commitment ceremony in L.A. and exchanged Cartier promise rings!" What's more, the source says Bieber wants to "marry" Gomez ASAP.
If that sounds a little far-fetched, that's because it is.
The article is more like fan fiction. In fact, an insider tells E! News exclusively that the commitment ceremony story is "ridiculous," adding, "This is so stupid. Do they really expect people to believe this?"
Bieber, 20, and Gomez, 22, have not bothered to respond to the tabloid via their social media accounts.
Whether the "Confident" singer and the Rudderless actress get back together for good is anyone's guess. In recent weeks, the two have posed for Instagram pictures together and visited Bieber's native Canada. As a source explained earlier this summer, "You just can't drop those feelings. There is too much there."