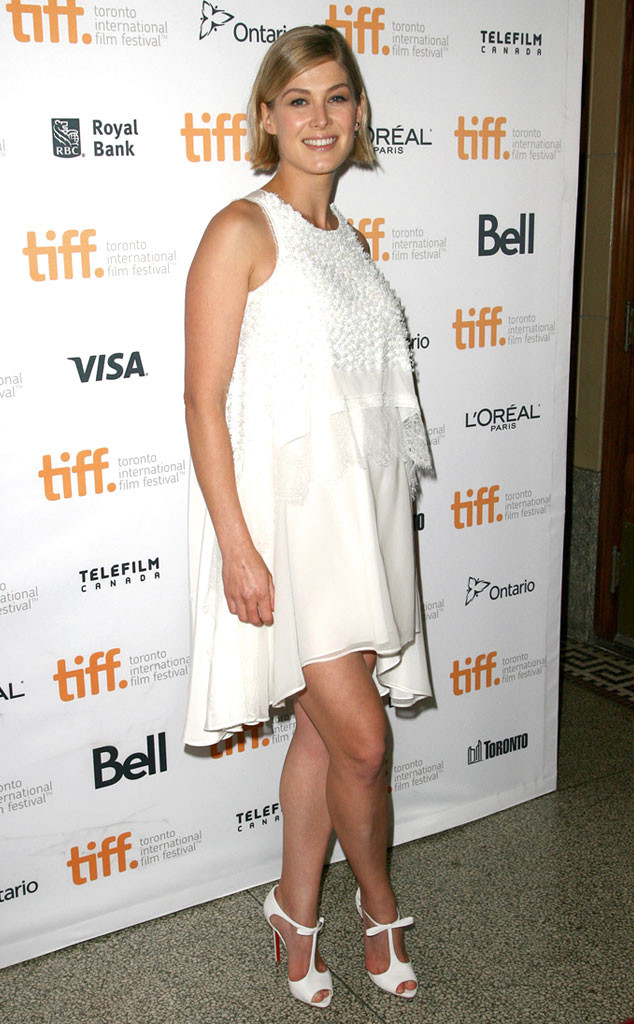 Tommaso Boddi/Getty Images
Whether director David Fincher changed the ending of Gone Girl for his movie adaptation of the best selling novel, it doesn't matter right now because we can't wait to see the final product.
"We gotta preserve some surprises," Rosamund Pike, who stars as Amy Dunne in the film, said when asked about rumors of a new ending at the Toronto International Film Festival premiere of her indie Hector and the Search for Happiness.
"That's all my job is at the moment: preserving the surprises and making sure that people who are going to the cinema are the ones who get to experience it."
And the pressure is on!