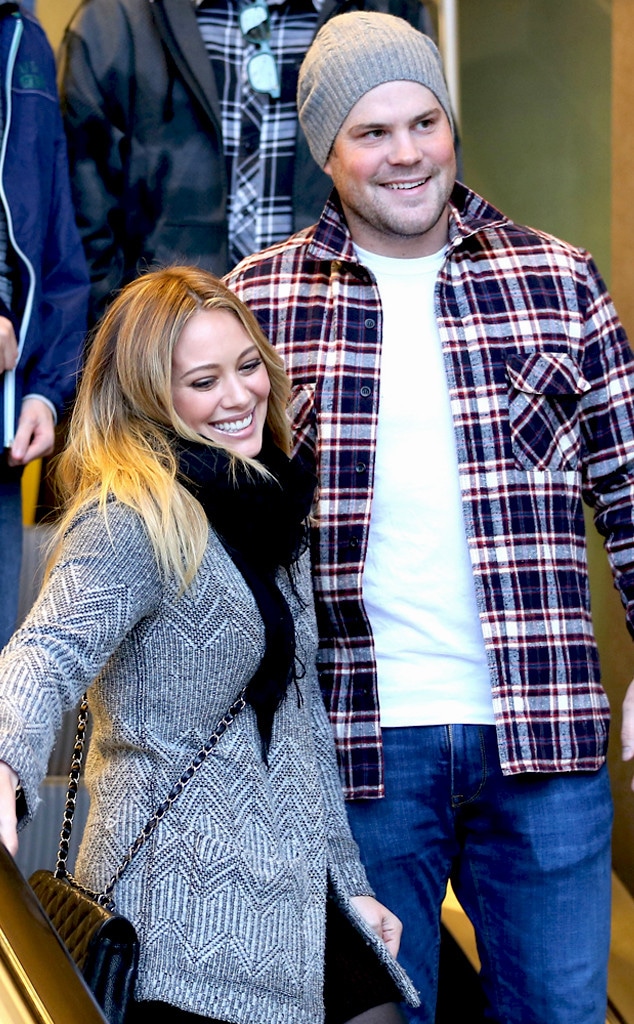 CAD/FAMEFLYNET PICTURES
Hilary Duff and Mike Comrie might get back together after all!
On Wednesday, the "Chasing the Sun" singer told The Kyle & Jackie O's KIIS 106.5 show that while she and Comrie, the father of her 2-year-old son Luca, have "uncoupled, for now," there's still the possibility of a reconciliation.
"I mean, if there wasn't a chance for getting back [together], I think we would've filed for divorce," said the former Disney Channel star, who announced her split from Comrie in January. "We're not putting any—I talk about this so much, I really don't want to talk about it anymore—but we are like—I just talked to him this morning! We really care a lot about each other. "
"We're just really laid-back, and we're like well whatever happens, happens," Duff continued. "Once we're tired of doing this, we'll either make this choice or make this choice."
And while Duff, 26, and Comrie, 33, really do seem to be amicable exes, that doesn't mean their conscious uncoupling has been easy. During an interview with Billboard's "Pop Shop" podcast in July, Duff admitted the separation "has been a very difficult thing to go through," but, she clarified, "We have a lot of love for each other and we have this beautiful baby."
And in the end, mom and dad want what's best for little Luca!