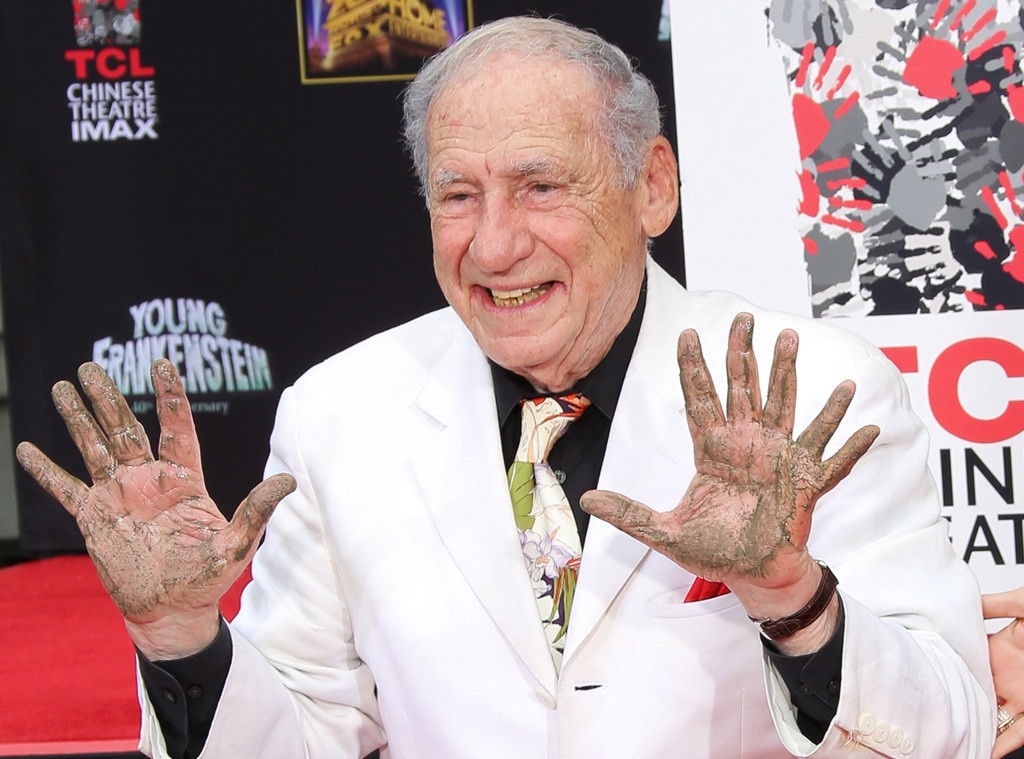 Paul Archuleta/FilmMagic
Don't let your eyes fool you, folks!
Veteran comedian and actor Mel Brooks cemented his mark on Hollywood Monday afternoon with a special ceremony outside the Chinese Theatre on the Walk of Fame.
In a classic white suit and floral tie (nice touch, Mel), the 88-year-old proved to still have a great sense of humor as he wore a prosthetic sixth finger on his left hand. Yes, it's fake, people! 
"I desperately need to wash my hands," he tweeted after getting his foot and handprints cemented outside the iconic theatre, which his fans will remember plays an important part in the rousing finale of Blazing Saddles.
He later added, "Hands are clean but the shoes will never be the same. Now I'm off to tape @ConanOBrien tonight #teamcoco." 
The New York native has another reason to celebrate this week. The cast of Young Frankenstein is celebrating the Oscar-nominated film's 40th anniversary.
"About time, huh," his son, Max Brooks, reportedly joked while celebrating with his dad. "Comedians never get their fair share of recognition in Hollywood. How often does a comedy get best movie of the year?"
That's a whole other valid conversation to have at another time. For now, it's all about Mr. Mel.
"I want to thank you all for being here and being part of the wonderful charade," he told the crowd. "I really love it."
Congratulations Mel and thanks for the continued laughs!