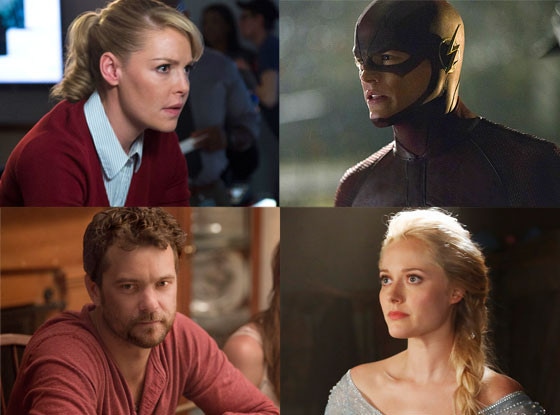 NBC; CW; Showtime; ABC
It's the most wonderful time of the year!
No, not the winter holidays. It's finally time for the Fall TV season!
We've been (im)patiently waiting all summer long for all our favorite shows to return to our lives (get scoop on your faves here!). And even better than that, we're excited for TV fans to finally join us in obsessing over and hating on all the new shows premiering this fall!
But since we know there's almost too much new TV about to premiere, we're here to help—because we're just that nice.
We've completely decoded and organized all the vital info on what's coming on TV this fall from "A" to "Z," all in one gallery.
From Showtime's The Affair starring Joshua Jackson, to Cristin Milioti's Zelda on NBC's A to Z, here's everything you need to know about all the new shows you'll either love or hate this fall.