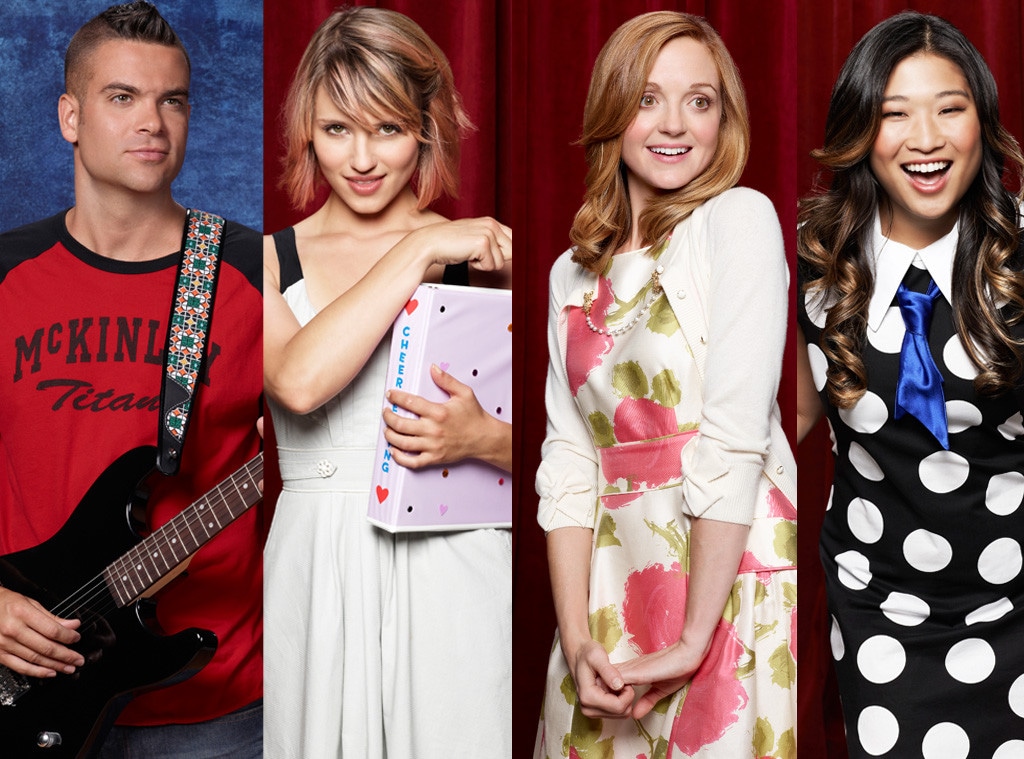 FOX
Time for a Slushee toast!
E! News can exclusively report that Jenna Ushkowitz, Jayma Mays, Mark Salling and Dianna Agron will definitely be back for Glee's final season, slated to air in 2015.
When Fox announced the main cast for the final season, the names of those four fan favorites were missing  from the list (only Jenna  was a regular in season five), but sources who work on the show tell me that they will all return during the show's final 13 episodes, as guest stars.
Jenna starts shooting within the next two weeks, and Mark and Dianna are booked and will be shooting this month. (We can only hope, together!) No word yet on the timing for Jayma, but she will definitely be involved, per show insiders.
Glee executive producer and co-creator Ryan Murphy previously said that anyone who wanted to return from the original cast was welcome to return for the final run.
Agron herself was spotted at the Glee studio a few days ago. She also tweeted a pic of her name on the Capital Records visitor log. Sneaky sneaky! (Or, you know, pretty obvious, as the case may be.)
Glee's sixth and final season will jump ahead in time, and take place back in Lima, Ohio, as Rachel (Lea Michele) returns to McKinley High to try to salvage New Directions, after her own Hollywood/Broadway career dead-ended.
Already confirmed to return as series regulars are: Lea Michele, Chris Colfer, Darren Criss, Dot-Marie Jones, Jane Lynch, Kevin McHale Matthew Morrison, Chord Overstreet and Amber Riley.
We also know that Max Adler will reprise his role as Dave Karofsky, reportedly doing romantical-type things with Blaine (Darren Criss), but we can't even let our Blaine-loving hearts go there.
Glee's producers are clearly packing a lot into the final 13 episodes, which will also include five new McKinley sophomores, and hopefully the return of some notable guest stars, like Kristin Chenoweth.
Murphy has said that the final run will be all about giving fans, and the show's core characters, closure and a proper send-off.
 Really going out on a limb here, but crazy prediction: There will be tears.