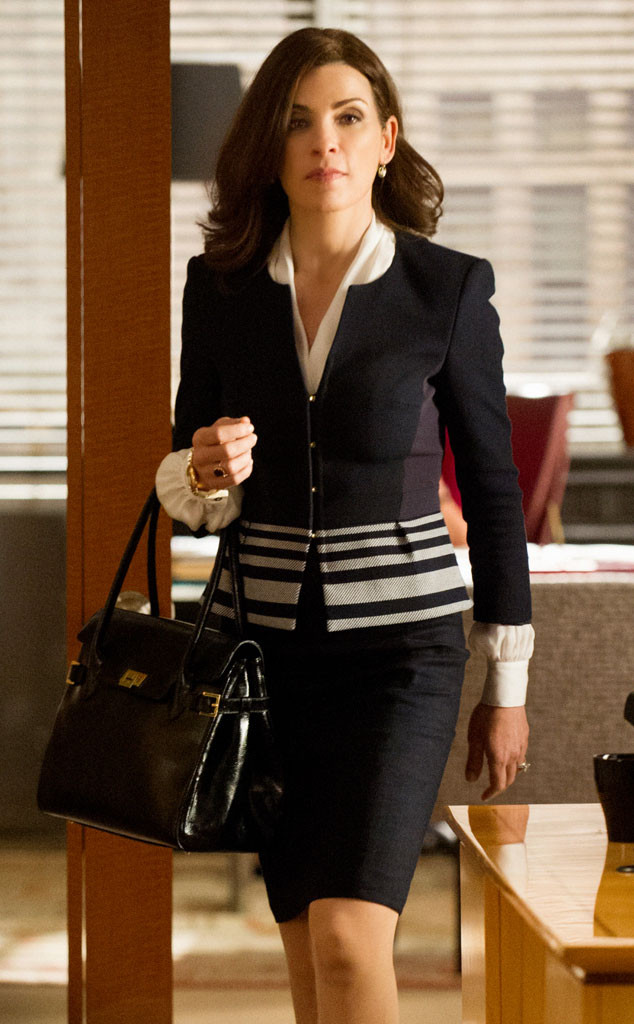 David Giesbrecht©2014 CBS Broadcasting, Inc.
Remember when The Good Wife shocked you by killing your favorite character? Well, after tonight you'll be talking about another Good Wife watercooler shocker...
Warning spoilers...seriously...big warning...
Cary's (Matt Czuchry) arrest.
The season six premiere of The Good Wife started the show in another new direction. TV's best drama—yep, I said it—is back with a vengeance. Let's break it down, shall we?
We picked up right where we left off with Eli (Alan Cumming) asking Alicia (Julianna Margulies) to run for State's Attorney. She was not having it. Eli continued his quest to get Alicia to run for State's Attorney by polling and having banter with his daughter (Sarah Steele), who suddenly manifested and hung around her dad's office the entire episode. Peter's intern was still being suggestive—this episode she wasn't wearing panties—much to Eli's chagrin. After a little scheming, Eli got Peter (Chris Noth) to come around to Alicia for State's Attorney. Now he just needs to change Alicia's mind…even though she said she'll never run. Maybe what's happening with Cary will sway her?