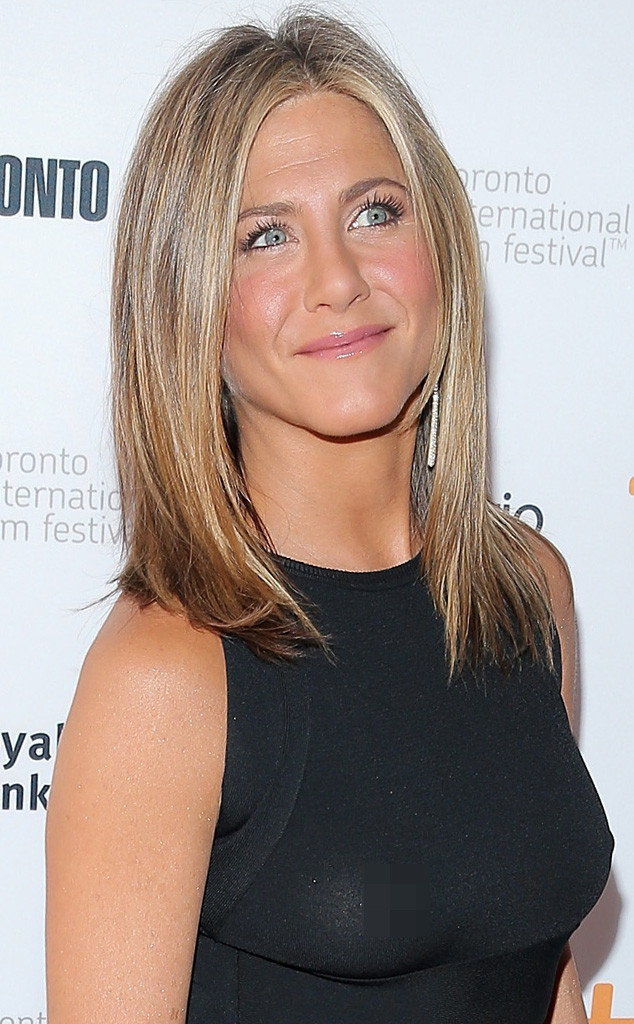 J. Countess/WireImage
Whoopsie!
While a little black dress is usually the go-to outfit for practically any occasion, it can sometimes work against you, and unfortunately for Jennifer Aniston such was the case today at the Toronto Film Festival.
The actress stepped on to the red carpet today for the premiere of her upcoming indie drama Cake, and ended up giving fans a little more than they (and probably she) bargained for. Aniston wore an adorable sleeveless black dress with a pleated bottom that looked gorgeous on the celeb's enviable figure (obvs), but Jen apparently decided to leave her bra at home—probably thinking black was a safe bet, but the flash from the cameras proved otherwise.
And in turn, Aniston accidentally flashed some nipple on the red carpet.