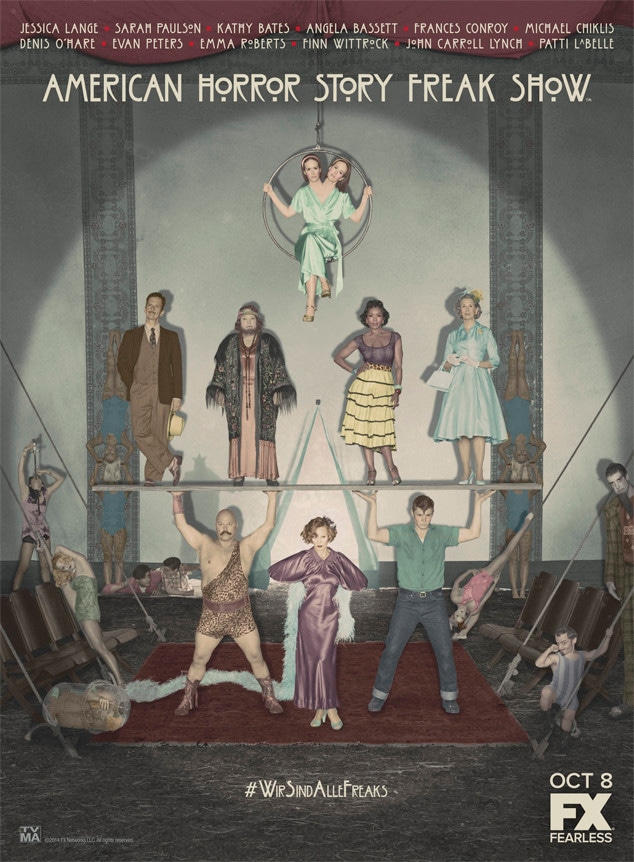 FX
 They say you can't judge a book by its cover, but we totally think you can judge a TV show by its poster!
Which is exactly what we decided to do after checking out all of the new and returning series' ads for the fall TV season. While some were seriously impressive (Kudos, American Horror Story: Freak Show!), others left us seriously confused. (What is with the thousands of mock magazine covers, Blacklist?!) And there were some hits and misses when it came to the new shows, too. Red Band Society was a standout for all the right reasons, while NCIS: New Orleans felt a little too cheery for a show about death. (Murder Gras might have been a better subtitle?)
So grab a cup of coffee and a snack or two and check out our take on 21 ads for the 2014 fall TV season, from the amazing to the hilariously awful...