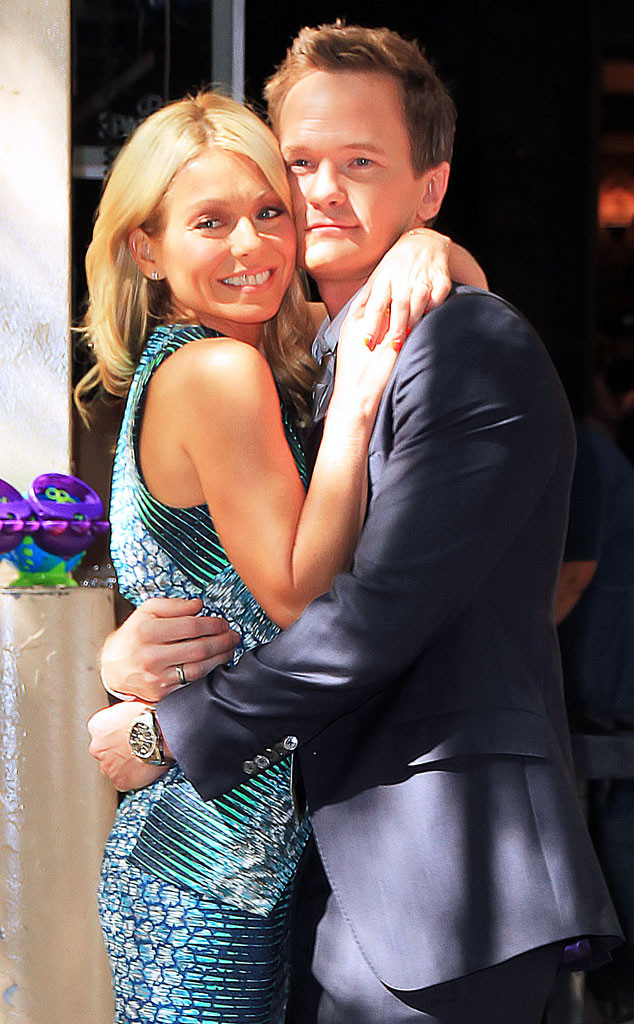 Jackson Lee / Splash News
Shortly after E! News revealed that Neil Patrick Harris married David Burtka over the weekend, one of the groom's guests, Kelly Ripa, shared new details about the ceremony on Live! With Kelly and Michael.
"I spent the weekend in Italy. I went to a destination wedding—the wedding of Neil Patrick Harris and his partner, David Burtka!" she told the audience, who cheered. "They got married, yes! Breaking news!"
As E! News previously reported, Ripa said "it was a very quiet" and "very private" event.
Harris and Burtka, who began dating 10 years ago, wore custom Tom Ford tuxedos. Their friend and mentor, How I Met Your Mother producer and director Pam Fryman, officiated the wedding ceremony.
With Harris' permission, Ripa revealed that "it was a beautiful, beautiful family affair in Perugia, Italy." The bubbly blond said, "They rented a castle—or, I think they rented it! I hope we didn't break into a castle. It was a really beautiful. Sir Elton John performed. There were fireworks. The food was amazing."
"There were magic tricks, because you know, Neil is way into magic," Ripa added.