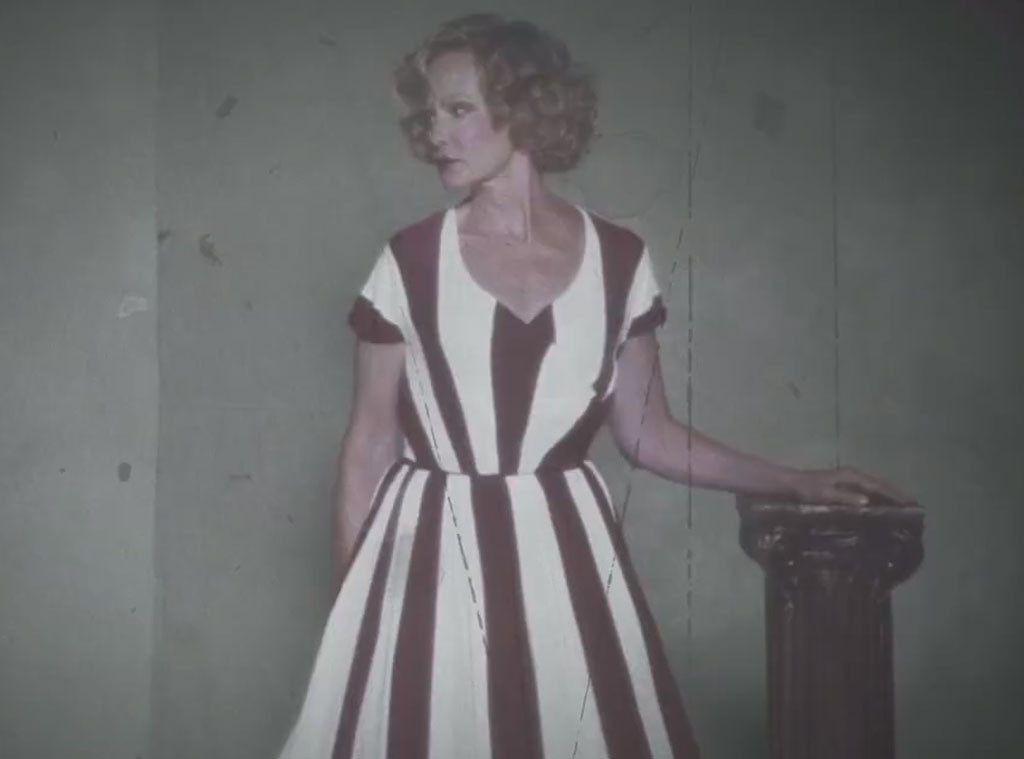 Facebook
Jessica Lange rules all, especially in American Horror Story: Freak Show.
In FX's new teaser for the fourth season of American Horror Story, we get a glimpse at the Emmy winner as Elsa Mars, the owner of one of the last remaining freak shows in the 1950s in the US. Some of her "freaks" include the bearded lady Kathy Bates, Angela Bassett with three breasts, Michael Chiklis as the strongman, Sarah Paulson as conjoined twins and Evan Peters with some type of claw hand (?).
The song you hear is Melanie Martinez's "Carousel."
Frances Conroy, Denis O'Hare, Emma Roberts and Gabourey Sidibe return for the new season. Newcomers include John Carroll Lynch as the villain, in addition to Matt Bomer, Finn Wittrock and Patti LaBelle.
The new season is set in 1952 in Jupiter, Fla., and is going to be scarier than Coven, according to everybody associated with the show.
"I have to say, Freak Show is really scarier...I read the script and I was having nightmares," Roberts told E! News.
Lange and Bates both took home Emmys at the 2014 ceremony for their turns in American Horror Story: Coven. This could be Lange's last season of the show. She previously told members of the press that she was signed for four seasons and was looking forward to trying something new after Freak Show, but now that may not be the case, especially if her co-stars get their way.
"I can't imagine doing American Horror Story without her. And at the same time, I feel like the greatest thing about American Horror Story is it's the queen bee of reinvention. Every single season is an entirely new thing, so who's to say it can't be anything with anyone on it. I do think Jessica Lange and American Horror Story are synonymous with one another and I do think she makes it something really extraordinary, no question. I can't imagine her not doing it. But at the same time, if they feel the show must go on, the show must go on. Who knows what will happen if she leaves? Maybe everyone will just have so much fun next year that she won't be able to say goodbye. Yeah, I'll tie her to a chair and just be like, 'This is what's happening. You're just doing the show until they're not making the show anymore. OK, deal? Deal,'" Paulson told E! News after the Coven finale in January.
Paulson will pull double duty as Bette and Dot, conjoined twins. "It's exhausting because it's twice the work," she told E!'s Marc Malkin at the Emmys. "It really is. I should be getting two salaries."
Paulson said she was told about new dual role while working on Coven and she did research, including checking out Brittany and Abby Hensel, stars of the TLC reality series Abby and Brittany.
"I have not talked to them because it's different than them, but I think for me looking at the physicality of the way they move is what I wanted to watch. And then there's so much footage of them from the time they were small to now, that I was able to glean a lot from that. As well as lots of books I read about the history of the freak show back then," Paulson said.
American Horror Story: Freak Show premieres Oct. 8 at 10 p.m. on FX.