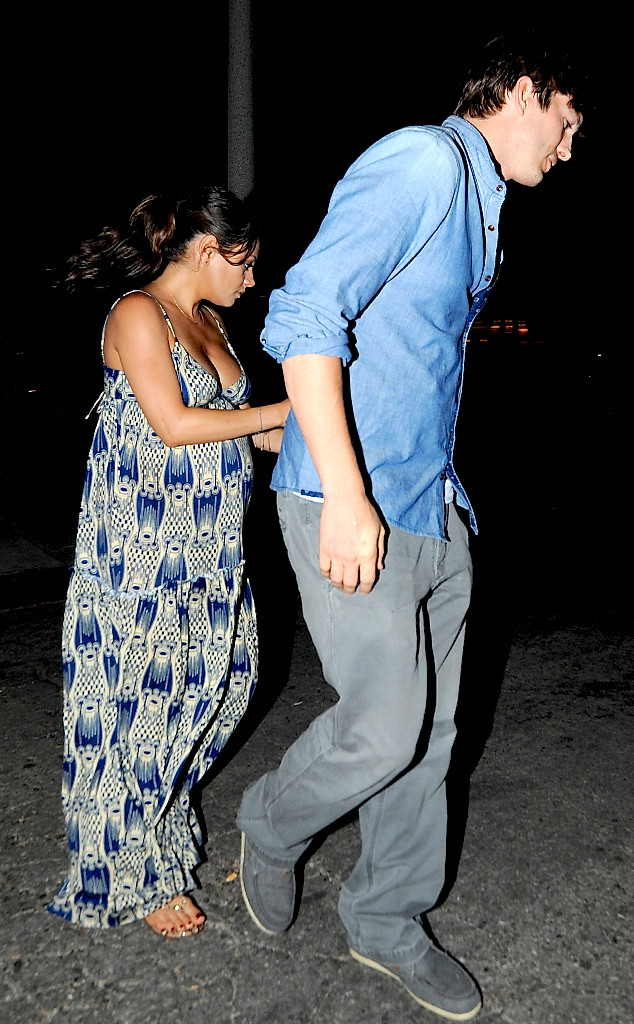 Vladimir Labissiere/Splash News
A little pre-baby romance never hurt anyone, right?
Ashton Kutcher and Mila Kunis stepped out Saturday night for a relaxing date night where they enjoyed a tasty dinner in Los Angeles.
Kunis had a true pregnancy glow while wearing a long, comfortable dress with flats. She also sported some bright nail polish and jewelry pieces. Kutcher also looked casual with pants, a denim button-down and sneakers.
The actor held his fiancé's hand tight as they headed to their designated car with photographers approaching nearby.
It's just one of the many ways Kutcher is caring for his leading lady as they gear up for baby No. 1.