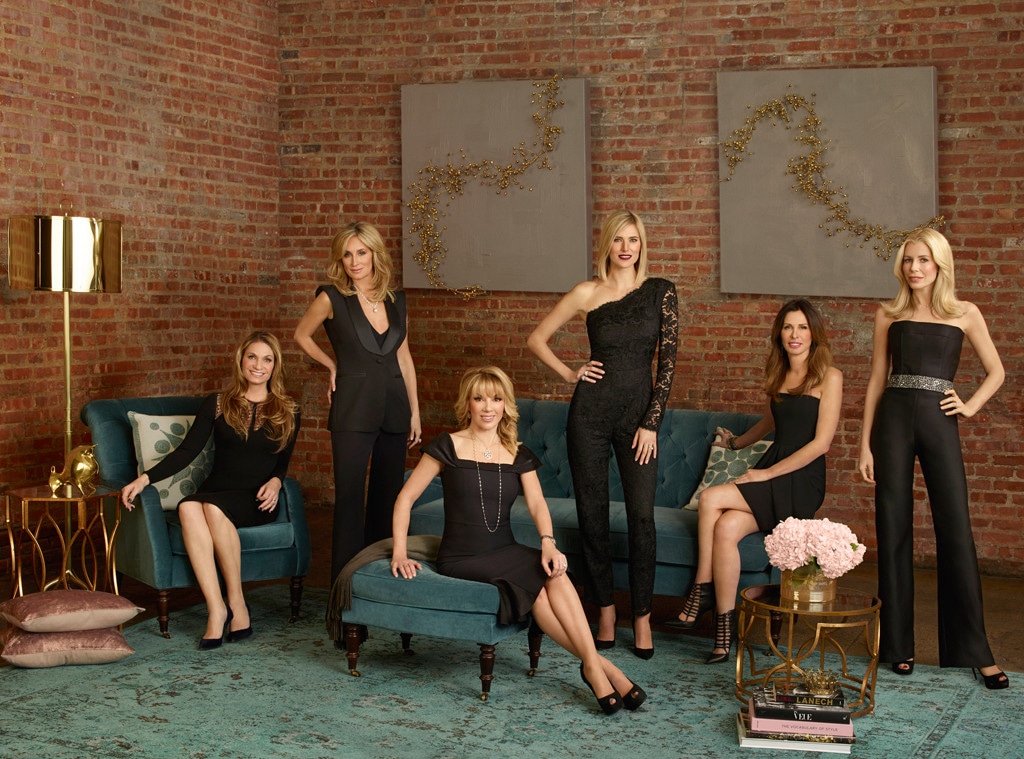 Michael Lavine/Bravo
So it seems throwing your leg across a restaurant doesn't guarantee you a spot on a hit reality show. Aviva Drescher has been fired from The Real Housewives of New York City, sources confirm to E! News.
Drescher joined the cast for season five of the series and returned for the recently aired season six. She made headlines for a feud with fellow castmember Carole Radziwill when she accused the Emmy-winning journalist for having a ghost writer on her best-selling memoir What Remains. Then, in what many castmates called an attempt to remain relevant, Drescher took off her prosthetic leg at a party at Le Cirque in New York City and threw it.
Drescher said the stunt wasn't planned and she was set off by the ladies questioning her truthfulness. "You can say whatever you want about me, but to question the veracity of my honesty is going to really piss me off. It's going to really bum me out. It's going take me to the edge," she told E! News. "Questioning my truthfulness set me off…I was being attacked by three shrews and they just wouldn't stop and I thought that maybe they would shut up if I threw my leg on the table. And they did."
Drescher was removed from the opening credits for several episodes of The Real Housewives of New York City when she didn't go on trips to Berkshires (because of a family event) or Montana (because of her asthma, she said) with the rest of the cast.
In an interview with BuzzFeed, Radziwill said she heard from executive producers that Drescher's husband, Reid, had offered to get his wife to Montana if she was guaranteed a spot in the next season.
"And Aviva's asthma thing is just, like—it's hard to take her asthma seriously because her husband at one point called the production team, the executive producer, and said, 'I'll get her to Montana in exchange for a guarantee that she'll be on next season.' The executive producer told me, Ramona, and Sonja that in Montana," she told BuzzFeed. "So it's, like, we're hearing that, behind-the-scenes, back-door deals. So it's not like we're horrible, insensitive women that are calling her a liar. It's, like, No, this is actually what's going on."
Bravo has yet to officially announce a seventh season of The Real Housewives of New York City.
Us Weekly first reported the news of Drescher's firing.
(E! and Bravo are both part of the NBCUniversal family.)
—Reporting by Beth Sobol