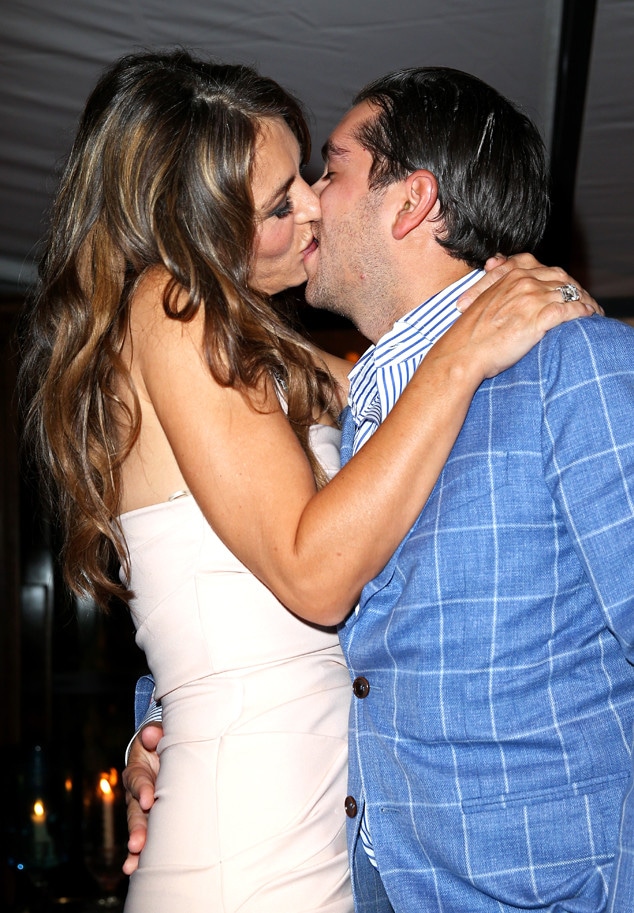 Chris Jackson/Elton John AIDS Foundation/WireImage
How much would you pay for a lip-lock with Elizabeth Hurley?
Well, if you're Julian Bharti, then you're willing to put down a whopping 50,000 British pounds (or $81,591.75) for the chance to have a mini makeout session with the brunette beauty. Yep, you read that right.
The banker shelled out some serious dough to the Elton John AIDS Foundation in an auction during the Woodside End of Summer party to benefit the Elton John AIDS Foundation sponsored by Chopard and Grey Goose at Woodside in England tonight for his shining (and romantic!) moment with Hurley.
And judging from the photo, Bharti made sure not to hold back!
Chris Jackson/Elton John AIDS Foundation/WireImage
The exclusive private bash, which was a mix of an end-of-summer party and also a way to raise some charitable funds for the organization, was held at Elton John and David Furnish's Berkshire mansion.
And just as expected, Hurley looked absolutely stunning in a cream mini dress and gold strappy sandals by Paul Andrew. She also draped a fur stole around her shoulders as an attempt to keep warm (at least a little bit) and accessorized with some neck and ear bling, along with a gold sparkly clutch bag.