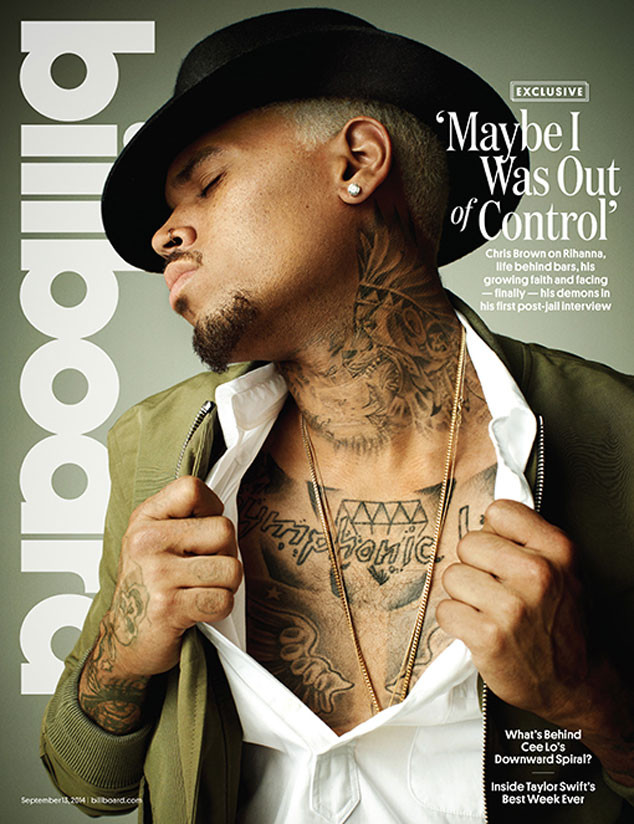 Billboard
Chris Brown is hoping to move forward—with everything.
The 25-year-old singer covers Billboard magazine's latest issue where he talks about his past and, as teased on the mag, admits, "Maybe I was out of the control." However, after his interview took place, the celeb was at the center of an unforeseen incident when music mogul Suge Knight was shot at during Brown's VMA pre-party in Hollywood.
Following the scary event, Breezy reached back out to Billboard to give an exclusive statement about attempting to move past all of the drama.
"I realize that what I do for a living opens my life to public scrutiny and that I have a responsibility to everyone because of that exposure," Brown tells Billboard.