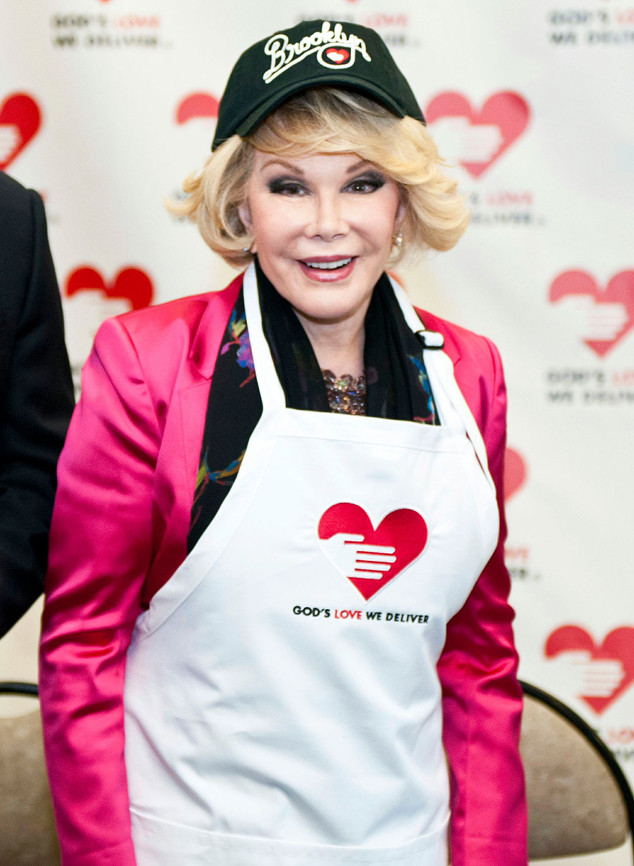 Jessica Frankl/God's Love We Deliver
Joan Rivers, who died on Thursday at age 81, was known for her no-holds-barred jokes and often biting remarks about celebrities and their fashion.
But there was also a softer side to the host of E!'s Fashion Police and veteran comedienne, the first "permanent" guest host of The Tonight Show. She was a friend, a philanthropist, a loving mother and grandmother and an inspiration to many.
Here are five reasons why Joan touched our hearts, with her kindness, empathy and generosity.