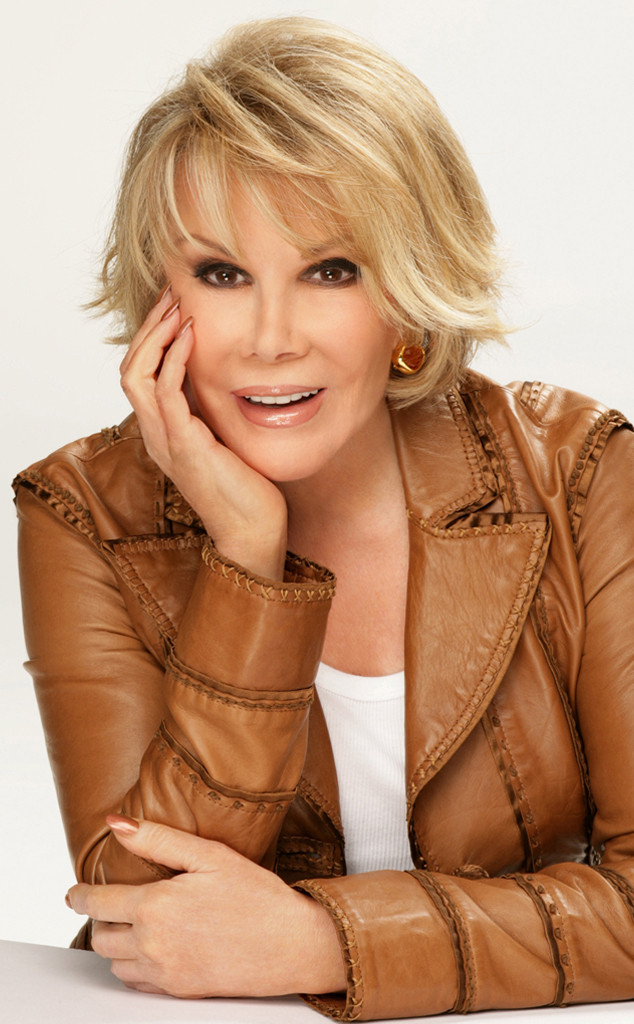 Charles William Bush
UPDATE: As we mark one year since the untimely passing of Joan Rivers, who better to turn to for some straight (and hilarious) talk about matters of life and death than the icon herself? Preach, Joan, we're still listening.
_________________________
When Joan Rivers spoke, the world listened.
The legendary comedienne, who died Thursday at age 81, often found humor in otherwise grim topics. In July, Rivers told The Daily Beast she "constantly" thought about death. "In your 80s, you'd be foolish not to think about that. I am definitely going to be cremated," she said. "I've left money so the dogs can be taken care of. I've said to Melissa, 'Sell anything and everything you don't want. Don't feel beholden to my possessions.' I feel almost hysterical on that. I don't want them to have a sense of guilt."
In Rivers' honor, E! News is revisiting her best quotes about life, aging and dying.
1. "I was born in 1962...and the room next to me was 1963."
2. "I knew I was an unwanted baby when I saw that my bath toys were a toaster and a radio."
3. "Never be afraid to laugh at yourself, after all, you could be missing out on the joke of the century."
4. "The only way I can get a man to touch me at this age is plastic surgery."
5. "With age comes wisdom. You don't need big boobs to be feminine. Look at Liberace."
6. "I have become my own version of an optimist. If I can't make it through one door, I'll go through another door—or I'll make a door. Something terrific will come no matter how dark the present."
7. "My love life is like a piece of Swiss cheese: most of it's missing, and what's there stinks."