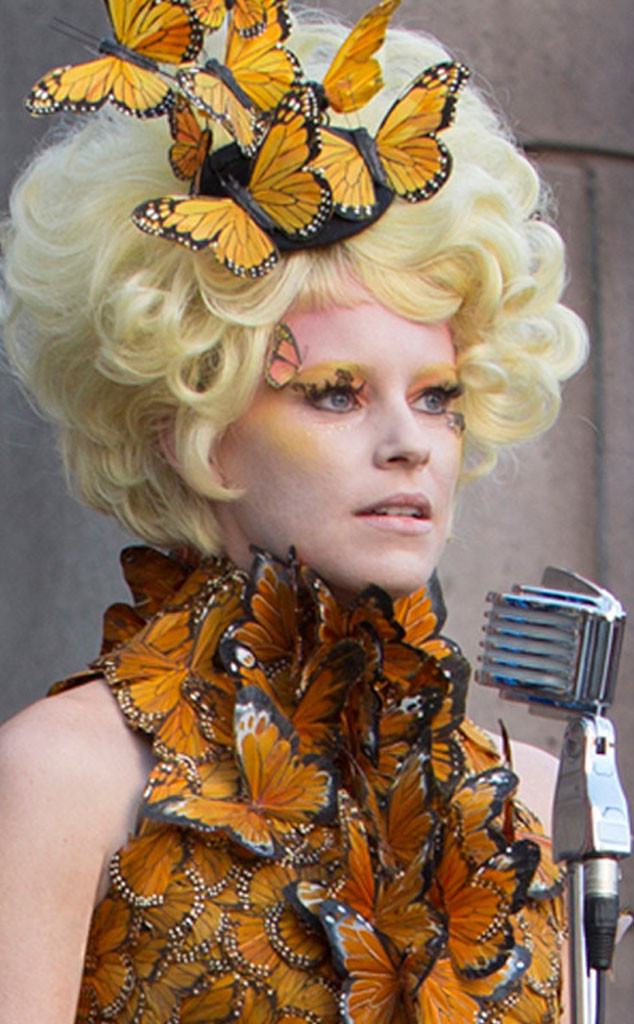 Lionsgate
Can't wait for The Hunger Games: Mockingjay—Part 1 to hit theaters? Well, neither can we.
And you're in luck! Because not only did the first poster featuring Jennifer Lawrence as Katniss hit the web on Wednesday, but E! News also caught up with Elizabeth Bankswho stars as Effie Trinket in the hit franchise—to chat about the upcoming flick.
So what's about to go down in Panem and how was it reuniting with the star-studded cast? Read on to hear Banks spill loads of Hunger Games secrets as we eagerly await for the games to begin!
"Effie really is a fish out of water in District 13 and they do not have anywhere near the resources that the Capitol does," the 40-year-old beauty, who is currently promoting her partnership with Doritos as part of the Crash the Super Bowl contest, told E! News. "So Effie really finds herself having to what I like to call 'Project Runway her way' through the wardrobe that's given to everyone. Everyone gets sort of standard wardrobe in District 13 and she of course has to put her own twist on everything…she can make anything fabulous."