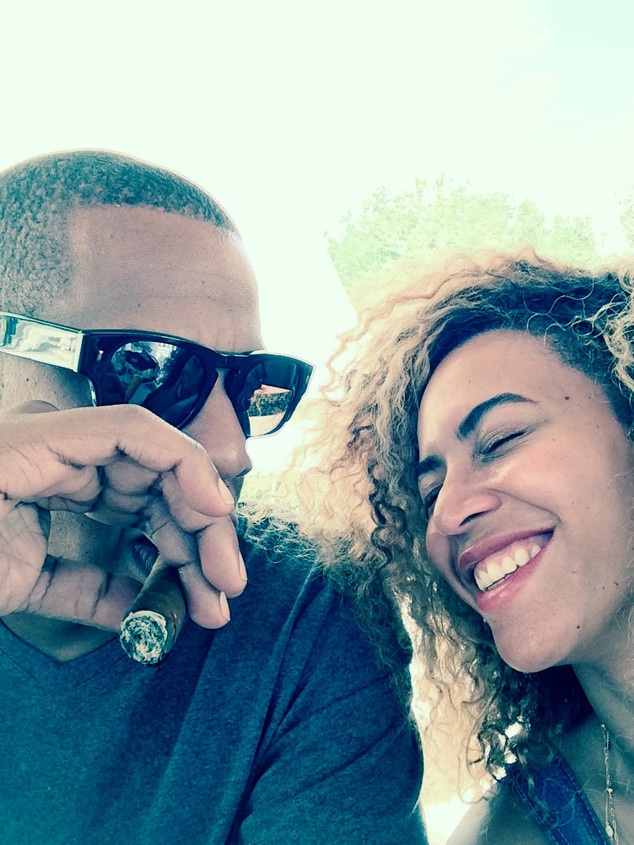 iam.beyonce.com
Happy birthday to the one, the only, Beyoncé!
The self-proclaimed diva turns 33 this year and in keeping with tradition, she traveled overseas to enjoy some quality down time with her family.
Jay Z, Blue Ivy and Yoncé were all spotted arriving on a private jet at Bastia-Poretta airport in Corsica, where they're expected to enjoy a peaceful vacation in the South of France.
According to a source, Jay tipped their hostess on the private jet a hefty sum of €500, and when she returned to provide him with change, the rapper laughed and refused to accept. How nice!
E! News has also learned that the Carters have chartered a luxury yacht that rents for around $800,000 per week.
And while there have been rumors that the music power couple have hit a rough patch in their marriage, an insider explains that the two are moving forward as a united front.
"They've had their problems, but they're still solid. Going away for Beyoncé's birthday in September is a tradition they have. It's a chance to get some quality time together and relax far from worries about their crazy work schedules."
Meanwhile, Bey's staff over at Parkwood Entertainment gave her a special surprise in honor of her big day.
An adorable throwback pic (it is Thursday, after all) of her with a birthday-themed party hat was posted on the Grammy winner's website earlier today, along with a sweet video of a cake made just for Queen Bey.
The clip of someone cutting a slice of cake was accompanied by the following heartfelt message: "It's B Day! The Parkwood Entertainment family has taken over a small slice of Beyonce.com to send a special birthday wish. Happy Birthday, Beyoncé and may this new year of life be sweeter than them all!"