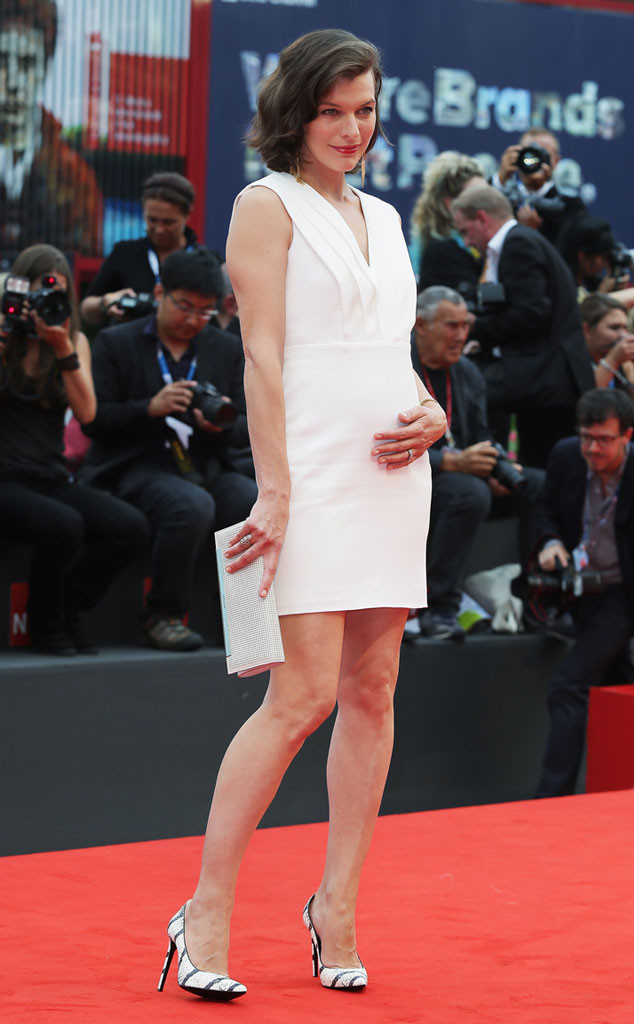 Ernesto Ruscio/Getty Images
Here comes the baby bump!
Less than a month after Milla Jovovich announced she was expecting her second child, the actress headed to the 2014 Venice International Film Festival to show off her growing belly.
While attending the premiere of her latest film, Cymbeline, Jovovich stunned in a tight, white dress that proudly showcased her small but visible bump. It also helped that she posed with her left hand over her lower stomach.
The thriller, co-starring Dakota Johnson and Ethan Hawke, is described as an epic battle between dirty cops and a biker gang. Filming was completed long before her pregnancy was confirmed.