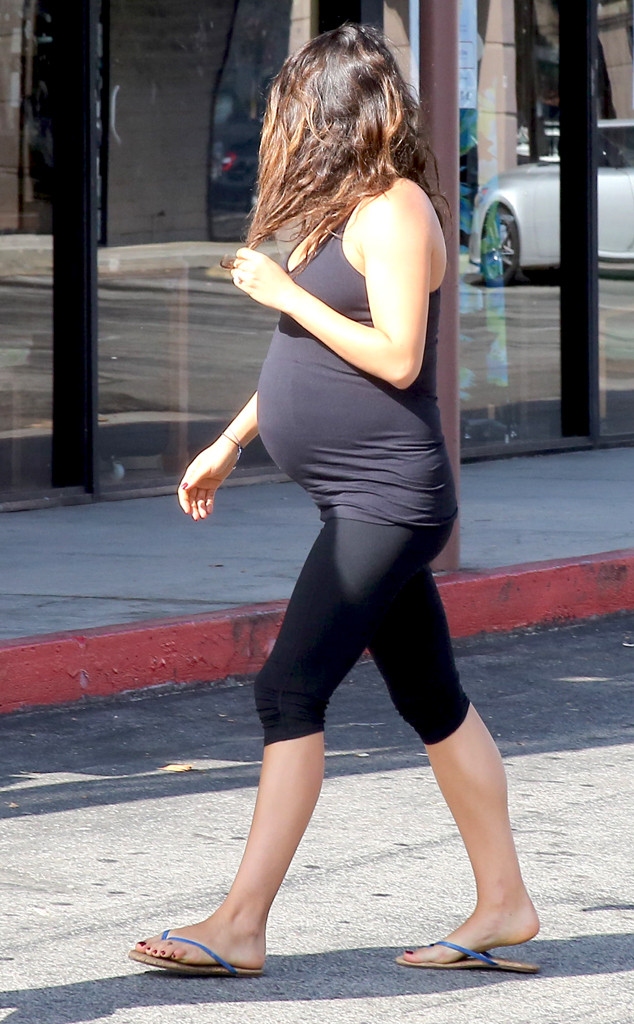 Awd-Das-VIP/X17online.com
At this rate, Mila Kunis' baby girl is coming to come out a yogi.
The star and mama-to-be has proven time and time again that her pregnancy is not going to get in the way of her workout regimen, and has frequented a yoga spot in Los Angeles throughout her journey to motherhood. Now, we have the latest glimpse of Kunis completing yet another round of downward dog-awesomeness. Namaste.
Wearing her signature black tank top, black leggings and flip flops, the brunette beauty showed off her flawless pregnancy glow while also flaunting her growing baby bump.