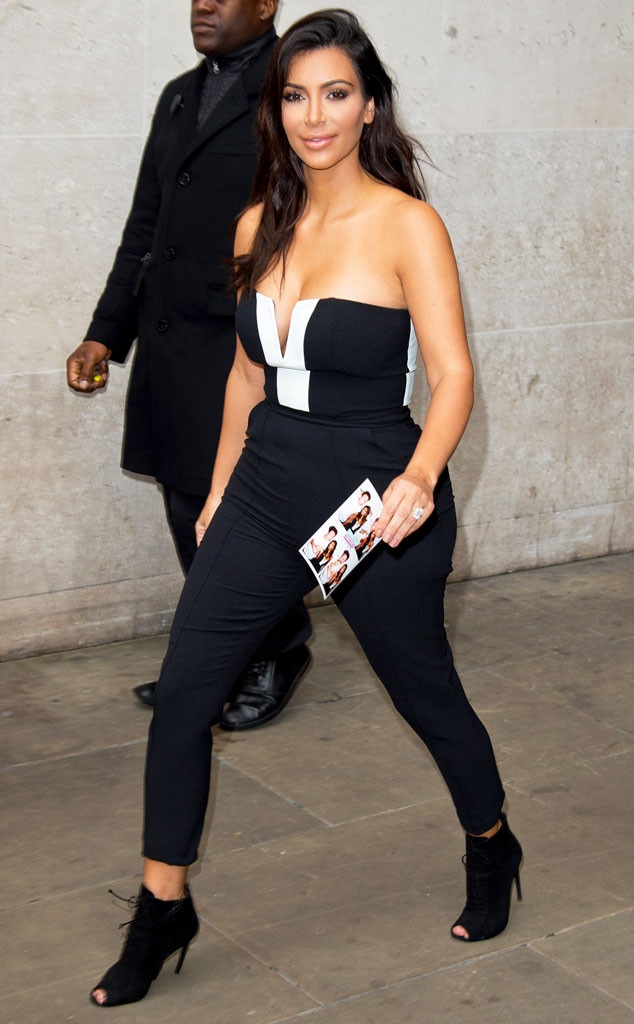 Ben Pruchnie/GC Images
Kim Kardashian stopped by Nick Grimshaw's BBC radio show earlier today and got candid about how she feels that she's the most "victimized" of her family members by the press.
"They take everything you say, these days, and twist it into something negative," she explained.
Grimmy asked whether she was miffed by the way that she was introduced onstage at the 2014 GQ Men of the Year Awards, where she was given the honor of being named the Woman of the Year.
"They announced me as Kim Kardashian and I hate that people online say mean things, because when I got up there, I said, 'It's Kim Kardashian West.' Just like being more playful and cute," she said.
"On the Internet, it's like, 'she's annoyed that they called her Kim Kardashian,' and I'm like, 'No, I'm not. Don't make up ridiculous stories.'"
The E! reality star revealed that she no longer signs autographs with her full name, as it's become too long, and that she now signs everything, "K.K. West."
Kanye West's wife also weighed in on the recent celebrity nude photo leaking scandal, saying, "I think it's a wake-up call for people to make sure they have every privacy setting. It seems like there are a lot of people that love to spend their time hacking peoples' information and that's just a scary thing."
Be sure to tune into Kourtney & Khloé Take the Hamptons premiering this Fall!