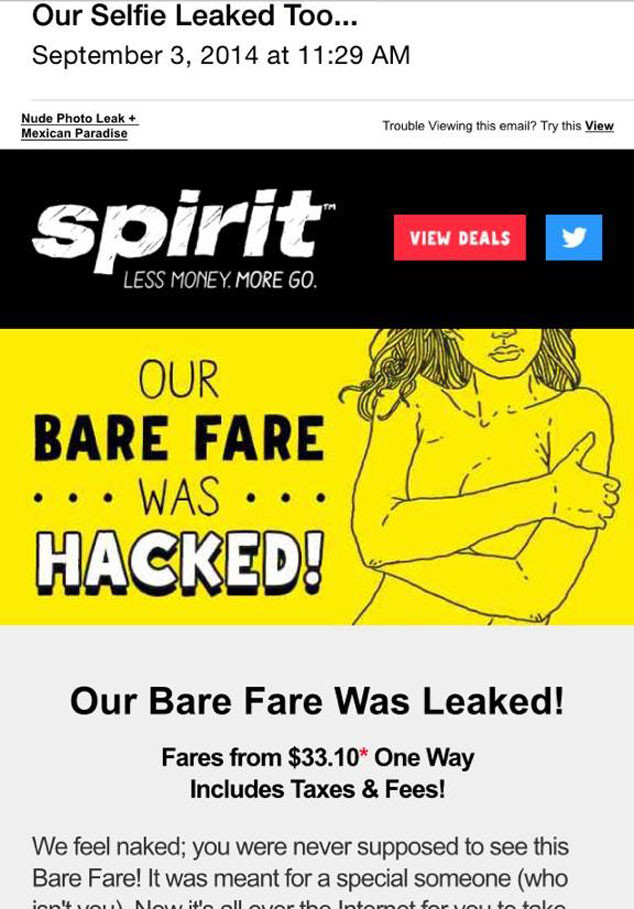 Twitter
File this one under both "too soon" and "who though this was a good idea?" And it can probably also be filed in the subfolder: "seriously?"
Spirit Airlines took advantage of the serious invasion of Jennifer Lawrence's and many other celebs privacy by making a joke about the nude photo scandal in a promotional email to customers on Wednesday.
"Our bare fare was hacked!" said the email that included a photo of a cartoon woman covering her naked chest. "We feel naked; you were never supposed to see this Bare Fare! It was meant for a special someone (who isn't you). Now it's all over the Internet for you to take advantage of as you see fit."